Rifraffs Royale Rose

"Hazel"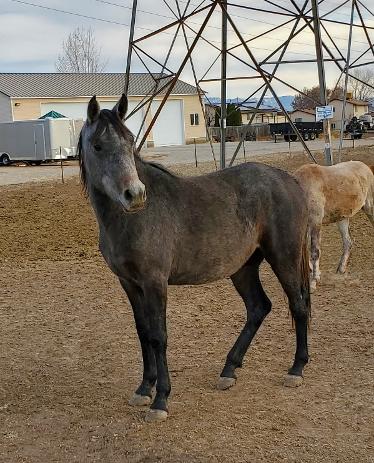 Comar Gai Rifraff (LA Shaman by Gai Parada+++/)
X
Rroyalee (Royale Bay by Crown Royale)

AHA 676696

14.3hh 2018 Grey Filly

Base coat color Black
Heterozygous Grey - Gg

*Naborr, *Bask++, Gai-Parada+++/, *Dornaba++, Comar Bay Beau+++, *Silver Drift, Ferzon, Bint Sahara, Fersara, *Raffles, Azraff, Indraff, *Fadl, *Turfa, Skowronek, Mahroussa bred
Sire line: Ibrahim
Dam line: Al Hamdaniah

~
Hazel is exactly what I was breeding for in this cross. From her elegant legs to her classic Arabian head, Hazel resembles her pedigree to the fullest. This is her dam's fifth foal and I thought, what could be better than to tighten up her pedigree by joining her sire and dam's dam lines. This is an extra special filly for me. I had bred Rroyalee's dam to Comar Gai Rifraff 10 years ago, and the resulting foal died from an accident at birth. That foal was almost an identical twin to this filly. I am so overjoyed at such a wonderful filly to carry on her dam line.

Hazel's pedigree is what I have worked hard to create over the years. This breeding was not on a whim. Not only is conformation of the utmost importance, but I feel that these pedigrees are what it takes to reach that and great athleticism. Some of those athletes/ancestors are as follows: Gai Parada+++/, Ferzon, *Naborr, *Bask++, *Dornaba++, Comar Bay Beau+++, *Silver Drift, Jewel Drift, Azraff, Indraff, Raktha, *Nasr, Fersara, Bint Sahara, Mahroussa and more. I bred for Hazel to carry on her dam's line, as well as to be a broodmare with strong tight genes. I have great expectations for this lovely filly.

For Hazel's first foal, I have decided to breed her to her sire, Comar Gai Rifraff. I feel that with a mating like this, the resulting foal will be what all of the old original breeders of these bloodlines were breeding for: Exquisite type, an Athletic powerful body, with the most tractable in-your-tent mind and personality there is.



Ferzon
Gai Parada+++/
Azleta
LA Shaman
Bay Rouge
Arifa Beau Azja
Beau Heiress
Comar Gai Rifraff
Ibn Sirecho
Arrogaance
Ibn Fadls Finale
Maur Kemaal
Salil Ibn Sirecho
Maur Sheba
DB Dhellalah

Rifraffs Royale Rose
*Bask++
Crown Royale
Jewel Drift
Royale Bay
Port Bask
MHR Port Baja
Bint Ghazna
Rroyalee
El Iat
ASF Wizard
Tabaari
Debbani Al Hadiye
Arrogaance
Maur Shamar
DB Dhellalah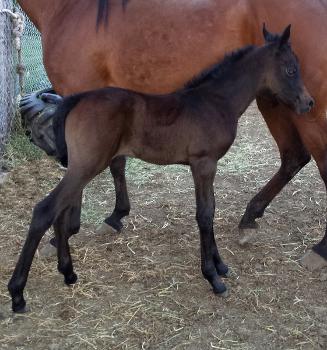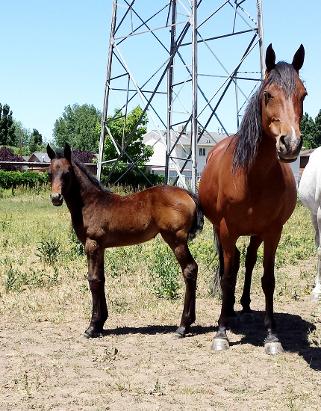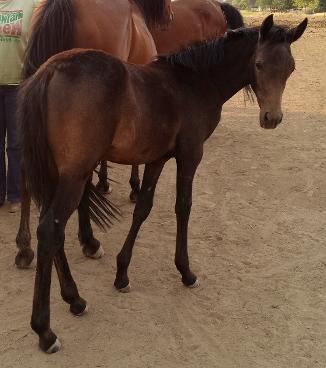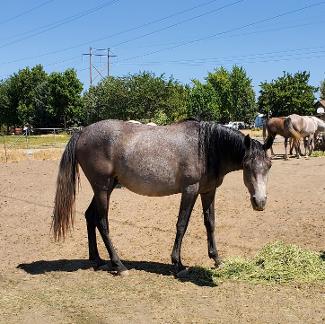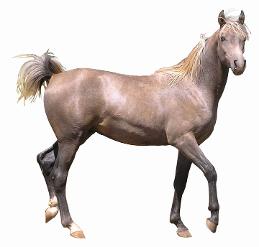 ~ Sire ~
Comar Gai Rifraff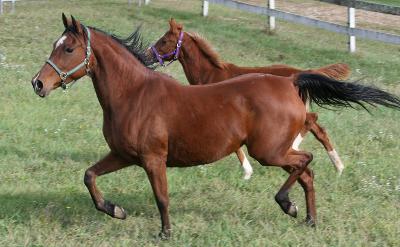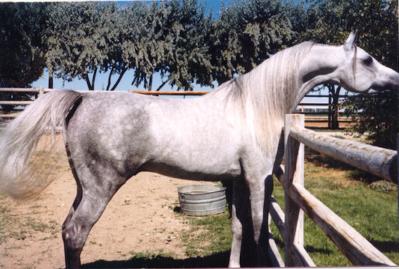 ~ Reference Sire ~
LA Shaman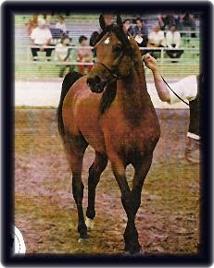 ~ Reference Sire ~
Royale Bay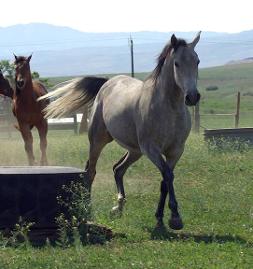 ~ Reference Dam ~
Maur Kemaal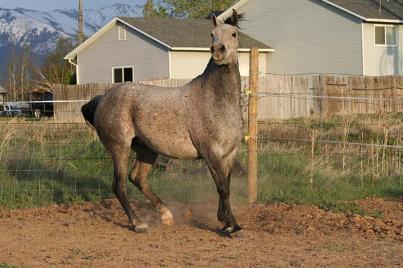 ~ Reference Dam ~
Debbani Al Hadiye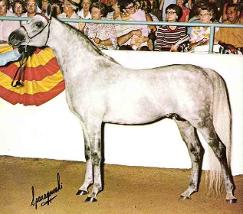 ~ Reference Sire ~
Gai Parada+++/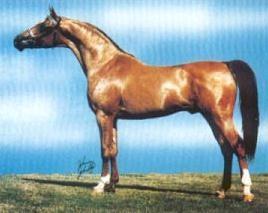 ~ Reference Sire ~
Crown Royale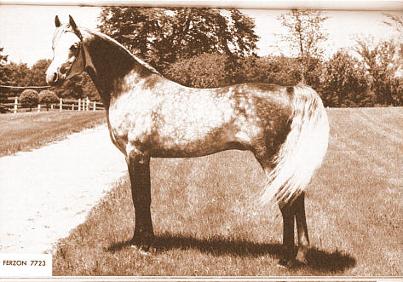 ~ Reference Sire ~
Ferzon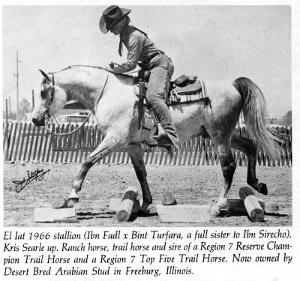 ~ Reference Sire ~
El Iat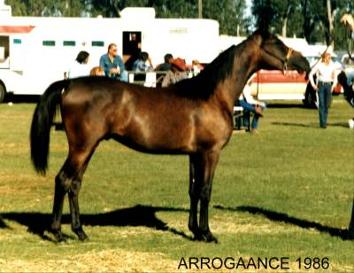 ~ Reference Sire ~
Arrogaance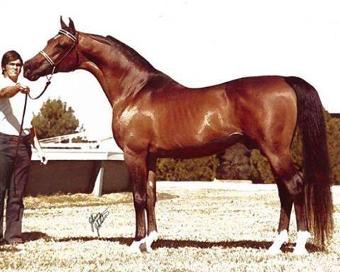 ~ Reference Sire ~
*Bask++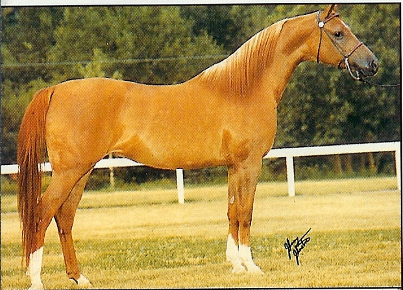 ~ Reference Dam ~
Jewel Drift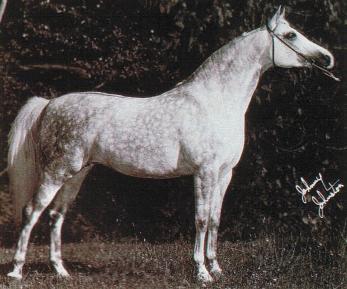 ~ Reference Dam ~
*Dornaba++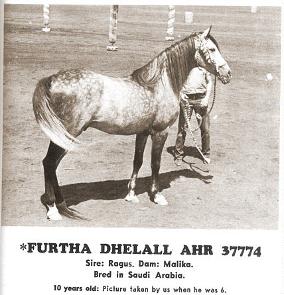 ~ Reference Sire ~
*Furtha Dhelall