Rifraffs Ganges Grace $12,000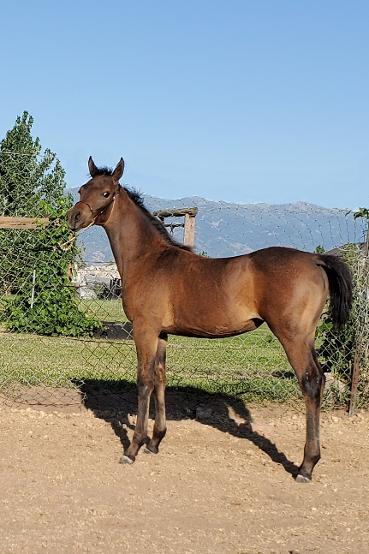 AHA (pending)


Comar Gai Rifraff X Grace Of Ganges


expected mature height 15hh
2020 Purebred Arabian Grey Filly


Heterozyogous Grey (Gg)


*Ganges, Zegas+/, *Bask++, *Naborr, *Aladdinn, Gai Parada+++/, Monogramm, *Bandos PASB, *El Paso, *El Mudir++, Palas, *Eukaliptus, Comet bred



Gracie is absolutely stunning and graceful. She has the most exquisite tiny muzzle, wide set eyes, and petite head. Not only is this filly a head hunters dream, she has the most amazing body to knock anyone out of the show ring. Her legs are flawless, straight, and they go for miles. Gracie's neck is eloquent and placed high on her laid back shoulders, the perfect shape and length to showcase her gorgeous head. She has a very powerful, full hind quarter that she uses to really push off with and show off her elegance. The added bonus, or "cherry on top", is her absolutely loving and easy to work with mind and personality. She is the "Perfect" package!
Gracie has an excellent pedigree with some of the best horses of all time: *Ganges, Palas, *El Mudir++, *El Paso, *Eukaliptus, Monogramm, *Bandos PASB, and so many more Polish Legends. Her sire added in the exquisite type with his Gainey/Crabbet breeding of Gai Parada+++/, Comar Bay Beau+++, Gay-Rouge, and Gali-Rose, with an added bonus of the old Babson wonderful mind. This filly is Superb!

Let Gracie take you to the show ring and mop up the competition. And when she's done, let her make you a superstar in the breeding barn, elegant foal, after elegant flawless foal.


Ferzon
Gai Parada+++/
Azleta
LA Shaman
Bay Rouge
Arifa Beau Azja
Beau Heiress
Comar Gai Rifraff
Ibn Sirecho
Arrogaance
Ibn Fadls Finale
Maur Kemaal
Salil Ibn Sirecho
Maur Sheba
DB Dhellalah

Rifraffs Ganges Grace

Monogramm
*Ganges
*Garonna
Zegas+/
*Goliat
Zabrynka
Zabrina VF
Grace Of Ganges
*Aladdinn
Northerlei
Westerlei+
Grace Kellie
*Bandos PASB
Festivity VF
NDL Fantasy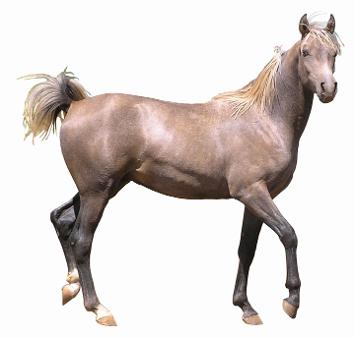 **Sire**
~Comar Gai Rifraff~