Smart Irish Autumn $14,000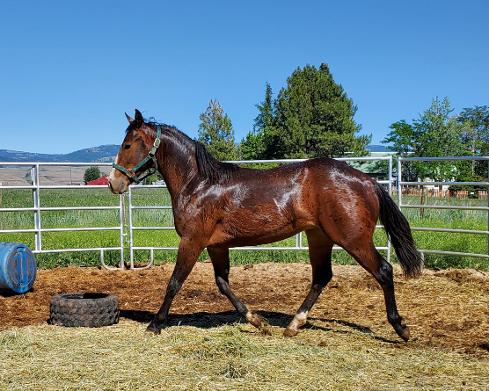 AQHA 6037871


Autumnator X Starlights Dun It


expected mature height 15hh
2020 Quarter Horse Bay Stallion
Heterozygous Black - Ee
Homozygous Agouti (Bay) - AA



Smart Little Lena, Peppy San Badger, Dual Pep, Royal Blue Boon, Hollywood Dun It, Autumn Boon, Paddys Irish Whiskey bred



Elvis is in the House! And he is bred to perform! This colt is by the blue roan Smart Little Lena son, Autumnator. Autumnator's dam, the champion producing and Cutting champion Autumn Boon, is 2nd to only one horse in her production record for Cutting champions, and that is to her own dam, Royal Blue Boon. Autumn Boon's sire Dual Pep is the #5 all time leading sire in Cutting. And this is just Elvis' sire line!
Elvis' dam is the bay Paddys Irish Whiskey granddaughter, Starlights Dun It. Paddys Irish Whiskey is a World Champion producer in Reined Cow Horse and Roping, along with being the 2008 Equi-Stat leading Cutting maternal grandsire. Paddys Irish Whiskey is an own son of Peppy San Badger. He is also full sibling to Gallo Del Cielo and Grays Starlight. Starlights Dun It is out of the Santastic Dun It daughter and Hollywood Dun it granddaughter Tobis Dun It. There are so many notable horses in this colt's pedigree, there are almost too many to list.
This colt is also built to perform as well, with just enough chrome to get you noticed. Elvis has low set hocks for an easy slide, and for easy crouching in his Cutting maneuvers. This colt has loved slide-stopping and spinning since birth. A natural performer! He has a substantial laid back shoulder, big sloping haunches, straight legs, good solid feet, and an easy-going, people-pleasing attitude. Elvis hauls in a trailer well already, ties quietly, leads, and will continue his ground training until sold.


Doc Bar
Doc O'Lena
Poco Lena
Smart Little Lena
Peppy San
Smart Peppy
Royal Smart
Autumnator
Peppy San Badger
Dual Pep
Miss Dual Doc
Autumn Boon
Boon Bar
Royal Blue Boon
Royal Tincie

Smart Irish Autumn

Peppy San Badger
Paddys Irish Whiskey
Docs Starlight
Starlight Dynamite
Sons Doc O Sugar
Sons Sugar Oh Lena
Sister Dynamite
Starlight Dun It
Hollywood Dun It
Santastic Dun It
Peppys Hickory Girl
Tobis Dun It
Tobi Biankus
Tivios Tobi Two
Tivios Poco Star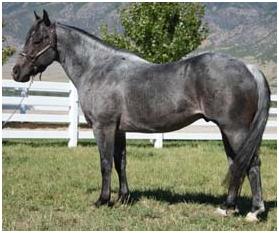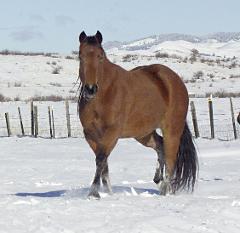 **Dam**
~Starlights Dun It~