Sukkars Royale Cinn $3,500 - SOLD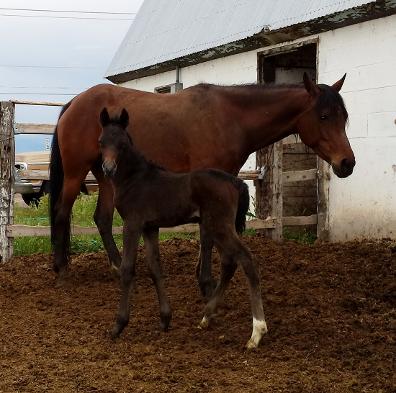 AHA 676961


Allahs Sukkar Abiad X Nacacijin DSZ

expected mature height 15-15.1hh
2018 Purebred Arabian Grey Stallion
Heterozyogous Grey (Gg)

*Bask++, *Naborr, *Muscat, *Elkin++, Kaborr+++, *Dornaba++, *Silver Drift, *Aladdinn, *Raffles, Nagasaki bred



Cinn is a very upright, correct, gorgeous colt. He has ample amount of leg and a strong "to-die-for" hind quarter. His sire comes from a long line of performance horses in Driving, English Pleasure, Reining, and Endurance. Cinn's dam also comes from a deep pedigree of performance and Sport Horses, several of whom are competitors of the Tevis Cup, known as the most extreme Endurance Race in the world. They finished Tevis placing well, and some even received Best Condition.
This colt would be an excellent Endurance horse, Reining, Western Pleasure, Ranch horse, and even Halter. We don't usually breed for Halter horses, extreme athletes are more our style. But who said you can't be pretty and work too? Cinn has gorgeous chiseled features, perfect angles in both shoulder and hind quarter, big well placed eyes, large heart girth, and correct legs, just to name a few of his attributes. He can really go in any direction you would like to take him, Cinn has an outstanding trainable mind.
His sire is 15.1hh and his dam is 15hh, so we feel it's safe to say he should mature at his parents' height. Feel free to call, text or email anytime for more information.

Witraz
*Bask++
Balalajka
DH Dallas
*Naborr
Borrneyna
Kamferneyn
Allahs Sukkar Abiad
Remmington
AF Remminicinnt
HFS Cinnamon Bay
AF Rennaisance
Nagasaki
*Sirocco Sangria
Bukara

Sukkars Royale Cinn

Muscastar
Muscastar Son
Zos Kaborrette
Napayshni
SA Solid Gold
SA Glitz
Gamunet
Nacacijin DSZ
Crown Royale
Royale Bay
MHR Port Baja
Rroyalee
ASF Wizard
Debbani Al Hadiye
Maur Shamar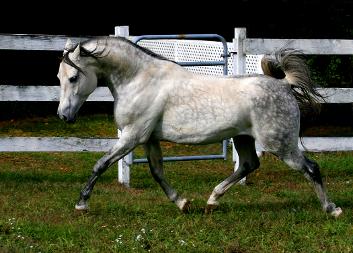 **Sire**
~Allahs Sukkar Abiad~