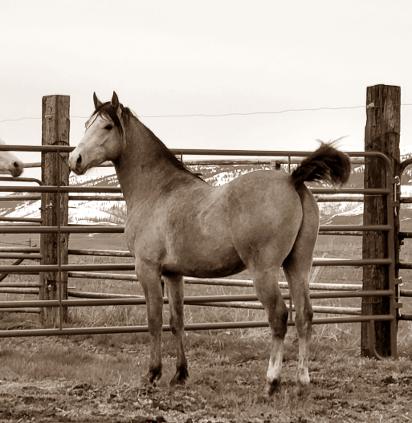 Sukkars Royale Raptur
Pedigree Information

Sukkars Royale Raptur is a true desert stallion in mind and body. He was bred with the goal to get as close to the desert horses as possible, and this would not have been possible without his sire's close pedigree to *Bask++ and his dam's close old Babson Egyptian preservation breeding. Sukkars Royale Raptur is sired by the big, beautiful, and powerful stallion Allahs Sukkar Abiad. Allahs Sukkar Abiad is a substantial horse at 15.1hh and 1100lbs, with 9 inch cannons and a 72 inch heart girth. He boasts a "who's who" of the classic Arabian horses in his pedigree, and not just 6 or 10 generations out. Allahs Sukkar Abiad has an excellent stable mind, classic in-your-tent temperament, and a trust that is beyond words for his human. His life was cut far too short at the age of 14 when he colicked severely and passed away. His sire is the Halter Champion and English Pleasure Reserve Champion DH Dallas. He had been shown in many different disciplines as well, such as Driving and Western Pleasure. DH Dallas was the epitome of the Arabian breed. He was 14.2hh with hair that felt like the finest spun silk under your hands and glistened in the sun with a desert metallic sheen, with skin so thin it was like tissue paper. Touching him, in almost a trance-like manner, your mind wanders to a time in the desert when a wild stallion was your best friend and only partner against the world. You could feel the quality with just a touch, the hair fine and hollow that was made to quickly disperse the heat of the hottest of desert climate. DH Dallas was like stepping into a time machine going back to a time where the original raw beauty of a half wild creature was untouched or changed by modern man's deeds. DH Dallas was excellently mannered, handling himself with an air of regalness rarely seen in the modern Arabian today. He was wise beyond his years and could often teach people more than they could ever teach him. DH Dallas produced several winners himself such as Basks Grand Minstril and Basks Minstrils Doll. Basks Grand Minstril is Canadian National Top 10 Gelding In-Hand and Top 10 Sport Horse Geldings In-Hand Dressage Type, Regional Reserve Champion Hunter Pleasure JOTR are just a few of the ribbons and titles he's won. Basks Minstrils Doll is Canadian National Reserve Champion Sport Horse Mares In-Hand Dressage Type, Top 10 Sport Horse Under Saddle, multiple Regional Reserve Champion Sport Horse Mares In-Hand Dressage Type, Reserve Champion Sport Horse Mares In-Hand Hunter Type, Reserve Champion Hunter Pleasure Junior Horse, and multiple wins in Halter. DH Dallas spent his finally years at Desert Souvenir Arabians in Massachusetts producing foals into his 30's, passing away at 32 years of age.

DH Dallas is by *Bask++. Sukkars Royale Raptur carries 5 cross to the great *Bask++, 3 times on his sire's side through DH Dallas, Bask Bay, and Flammable, and 2 times on his dam's side through Crown Royale and Port Bask. *Bask++ is the only stallion to be a US National Champion Stallion and Park Horse and was the breed's all-time leading sire of Champions and National winners, as well as National winner producers until recently. Bred by Albigowa State Stud, Poland, *Bask++ began his race training in Poland at the age of 2. He remained in the racing program for a full 4 years and out of 40 races, he placed 1st 8 times, 2nd 7 times and was 3rd 7 times. *Bask++ was slated to be gelded, when Lasma Arabians chose to purchase him. *Bask++ was exported in 1963 to Lasma Arabians, USA where he became 1964 Scottsdale Champion Stallion, 1964 Scottsdale Champion Park (3-gaited), 1964 US National Champion Stallion, 1964 US National Top 10 Park, 1965 Spokane Reserve Champion Park, 1965 US National Champion Park, 1965 was awarded his Legion of Merit, 1966 Scottsdale Champion Park, 1967 US National Reserve Champion Formal Driving, 1967 US National Reserve Champion Formal Combination. Bred to very exclusive select mares, *Bask++ was given the chance to create a dynasty of Arabian foals that would produce phenomenal athletes and Champions worldwide.

Sukkars Royale Raptur carries 2 lines to *Naborr, once in his sire's line through Borrneyna, and once in his dam's line through the gorgeous and timeless *Dornaba++. DH Dallas was out of the Western Pleasure winner and Salon Du Cheval Halter winner Borrneyna. *Naborr is one of 8 World Sires of Significance who have sons who are Sires of Significance. (*Gwalior, *Aramus, Kaborr+++, and Gai-Adventure). In 1954 *Naborr was named Reserve National Champion at the All Union Agricultural Fair in Moscow. Winner of that class was his sire, Negatiw. *Naborr sold at age 19 for $150,000 and in 1963 *Naborr was imported to the USA by Anne McCormick, traveling on the same boat with *Bask++. Borrneyna was out of the Champion producing mare Kamferneyn. Among her foals are Halter Champion Harabi Cammeron, Western Pleasure winner Harabi BintNaborr, and US National Top 10 Western Pleasure AOTR and 2X's US National Top 10 Native Costume Pierrekameyn++, Legion of Merit. Kamferneyn's dam Kamseyneh was a Western Pleasure winner as well as competing in Cutting.

Kamferneyn's sire is Ferneyn. Ferneyn is also the sire of the beautiful Ferzon. Bred by McCoy, he was shown in 1953 at the Palm Desert, CA First Annual All Arabian Show to Reserve Champion Stallion. At that same show Ferneyn, Ferzon's sire, took Grand Championship. Moneyna, the dam of Ferneyn, was named Reserve Champion Mare, while Hasa, a half-sister to Ferneyn by Ferseyn, was the Grand Champion Mare. That same year Ferzon also won the Long Beach, CA Yearling Colt Championship, San Diego, CA Desert Arabian Association Yearling Colt Championship (again he placed 2nd to his own sire Ferneyn in the Stallion Championship). One of the most popular teams of horse and rider ever, Harvey Ellis and Moneyna were famous for his exhibitions of riding her with no bit, no headstall, no head equipment of any kind. Among their many show credits were Champion Mare and Grand Champion, Pomona 1948 at 11 yrs old, and Reserve Champion, All-Arab Show Palm Desert 1953 at 16 yrs old.

Moneyna traces in tail female to the famed war mare *Wadduda. Allahs Sukkar Abiad carries 15 crosses to *Wadduda. *Wadduda was presented to Homer Davenport as a gift by Achmet Haffez. *Wadduda had been for several years the favorite personal mare of the Hashem Bey, and a gift of him to Achmet Haffez. On Davenport's first meeting with her, ridden by Ali, eldest son of Achmet Haffez, in a moment into the courtyard she came tearing towards them, all afire, bouncing tassels, blue beads in her highly carried tail, such hock action, and her eyes fairly sparkled. Her name in Arabic has meaning of love/affection. Achmet Haffez in an emotional voice said that when you speak her name it shall bear witness of his regard and the gift and acceptance will be the foundation of their friendship and brotherhood without end. A child of the desert she was. It is said that she did not seem to like the confines of her life in town. Davenport recounts the evening of their departure from Aleppo, he riding her. Over the dirt and rocky road they rode, she fretted. Davenport felt that perhaps it was the strange rider and clothes. Then just at sunset, they came to the edge of the desert. *Wadduda stopped, as if paying tribute to the closing day. Salat Al-Maghrib, sunset prayer. Then, with a quick toss of her head she began to cavort and play. He settled deep in the saddle and let her frolic. Finally, she stopped short, snorted, and broke into a gallop with a delightful spring. It was a return home for her, the call of the nomadic life, of raids and races, open air under the canopy of stars, as opposed to the confines of her corral in town. Ears alert, she pranced, eyes blazing with intense satisfaction. Davenport said that during this, he too had been carried back to his boyhood dreams and fantasies, was surprised to find his cheeks wet; he had been crying without being aware of it, realizing then who and what she was and what she meant to him. Such was the true *Wadduda, mare of the desert. One of *Wadduda's famed exploits was a ride in pursuit of a caravan from Iskanderoon to Aleppo, some 106 miles in 11 hours (a feat equal to The Tevis Cup Ride in time and distance) and prior to that feat to have had a pastern damaged in war/raid; she is also recorded as bearing lance wound scars on neck and shoulder. Gladys Brown Edwards of *Wadduda states that perhaps plain headed she may have been, but she was neither coarse nor common, and was a mare to be proud of. ***from *Wadduda 'The Great War Mare' by Jack Kenning

*Naborr is by the great Russian stallion Negatiw. Negatiw was bred by Tersk Stud, Russia. He was 50% Crabbet. Exported to Poland in 1962 and was a race winner in Poland. Race record: 1/4 (2-0-0). Sire of many Race winners. Negatiw's sire line was Ibrahim and his dam line was Gazella DB. Negatiw was 1954 Russian National Champion Stallion. He was credited as the stallion that returned the Ibrahim sire to Poland. Negatiw remains highly regarded around the world as the most internationally influential grandson of the immortal Skowronek. Though bred in Russia, Negatiw was from predominantly Polish bloodlines as his dam was a Janów Podlaski confiscate from the Second World War. As a considerably successful sire at Tersk, Negatiw was greatly desired by the Poles for many years. He was finally obtained at age 17, standing in Poland for another 10 years with outstanding results. Having already sired international Sires of Significance *Salon and *Naborr in the USSR, Negatiw left Poland with the immortal *Bandos PASB and a host of wonderfully typey, ultra-refined and extraordinarily feminine broodmares. Director Krzysztalowicz described Negatiw as 'extremely dry and refined, with a small, chiseled head accented by beautifully large, dark and luminous eyes and small ears. His legs were relatively correct (though slightly sickle-hocked) and his back and topline were strong and a bit long. As a stallion, he was strikingly refined and distinguished - he represented a rare example of perfection.'

Allahs Sukkar Abiad is out of AF Rennaisance, who's sire AF Remminicinnt is a son of Remmington. AF Rennaisance was a classic Spanish bred Arabian mare, 15.1hh, 1100lbs, big bodied, wonderful substance, with a plain profile to her head. Of her foals, she consistently passed on her substance and large heart-girth and body. Her temperament was mild and easy going, unless roughly handled. AF Rennaisance did not tolerate rough handling or an ill-tempered handler. AF Rennaisance was sired by AF Remminicinnt, his sire . Remmington is a multiple Halter Champion, Regional English Pleasure AOTR Top 5, Regional English Pleasure Junior Horse Top 5, English Pleasure Champion, and Regional Halter Top 5. Remmington is a son of the great *Aladdinn. *Aladdinn was 1978 Swedish National Champion Stallion at Halter, 1979 US National Champion Stallion at Halter, was sire of 24 National Champions and grandsire of 117 National Champions. He claims records even the immortal *Bask++ and Khemosabi++++// cannot touch. *Aladdinn is the only stallion to win a European Championship then, Swedish National Championship Stallion and then go on to be named US National Champion Stallion. He was also the 1979 Scottsdale Champion Stallion. *Aladdinn's sire, the bay Nureddin, shared the same sire as the immortal *Bask++: Witraz by Ofir. Witraz also sired Bandola, dam of 3 National Halter winners; Caliope, dam of 7 Champions; Arfa, dam of US and Canadian National Champion Mare Arwistawa; Celebes, sire of 6 Polish National Champions and more. *Aladdinn's dam, the grey Lalage, had 3 American Champions: *Aladdinn, EA Amurath, and Ali Mirra. *Aladdinn, Khemosabi++++//, and *Bask++, alone, share the honor of having more than 1,000 registered purebred foals. Of his offspring, 63 are National winners and 267 are show Champions. *Aladdinn follows only Khemosabi++++//, Legion of Master and Excellence, and Bey Shah+, Legion of Honor, as the leading living sire of Champions. Remmington's dam was the US National Top 10 Halter Mare Flammable. Flammable was a producer of Champions and National winners.

*Bask++ is sired by Witraz who is sired by Ofir. *Aladdinn also carries a line to Wielki Szlem, also by Ofir, through his dam's sire line through Gwara. Ofir was thought to be the most valuable Polish breeding stallion produced between the World Wars. Ofir's body was very strong and balanced. The fertility, hardiness, soundness and (in the case of the mares that were generationally close to Ofir) the propensity to be fabulous 'milkers' were factors that entered into the high opinion with which Ofir was regarded. Ofir's neck was of adequate length, but was somewhat heavy in general. His eyes, ears and general dryness were first rate.Wielki Szlem and *Witez II resembled Ofir more strongly than did Witraz. Witraz had a longer and better shaped neck than Ofir. His head was more attractive than his sire's, but his ability to sire unbelievably beautiful daughters and sons that were noble if not beautiful was a phenomenon of the breed. The body of Witraz was a little longer than his sire's and his legs were not as clean. Witraz was a little over 15 hands. Ofir was a shade over 14.2 hands and Wielki Szlem was just shy of 14.2 hands. Ofir's legs were quite good. Wielki Szlem had a squarer frame than did Witraz. His neck was definitely not as nice as Witraz's. Wielki Szlem had short, nicely shaped ears and quite good eyes, but did not approach Witraz in terms of a general arresting quality of head. His head was reported to be short, but pictures certainly show a generally boxy overall shape. Wielki Szlem had very sturdy and sound legs. The quality of his bone, still was not quite as clean as his sire's. Wielki Szlem was definitely a shorter legged horse than Witraz and did not have as long a forearm. The racing ability of the Wielki Szlem offspring as opposed to the Witraz offspring was generally superior, to a degree that was significant. Witraz was a fiery horse in possession of remarkable charisma and capable of putting on a tremendous show when being trotted in hand. Wielki Szlem offspring could trot like crazy, but he had a calmer temperament. This ability also translated well in the saddle seat venues of the US. The Witraz son *Bask++, certainly put an irrevocable stamp on those classes as well so counts for a lot, but there is a much larger sample of Wielki Szlem offspring as opposed to Witraz get to cite this demonstrable ability. Mr. Pankiewicz stated that Wielki Szlem was the more consistent sire, while Witraz had a wider cross section of quality in his offspring, but that was offset by the fact that Witraz had 'not a few great' horses as well. The Wielki Szlem daughters were often not glamour queens in the flesh, but their ability to give absolutely first class direct offspring was off the charts.

Flammable traces to the Egyptian stallion *Zarife, known as "the classic beauty" by Van Vleet Arabian Stud at the Lazy VV. *Zarife was used alongside Rifage working cattle, branding, roping, etc. *Zarife's dam, Mahroussa, was epitomized as one of the most beautiful mares of her time, as well as one of the most photographed Egyptian mares of her era. She as prolific in Manial Stud and consistently passed on quality and type to her foals. W R Brown of Maynesboro Stud called her the most beautiful mare he had ever seen. Mahroussa was the daughter of Mabrouk Manial and Negma, both classic Arabians of exceptional quality. Mahroussa also produced such horses as *Fadl, *HH Mohamed Alis Hamida, *HH Mohamed Alis Hamama and *Maaroufa, *Fadl's full sister.

Tracing through the daughter of Flammable, Croisedore, in the line of Sukkars Royale Raptur's sire, and 5 times through Sirecho in his dam's line is *Nasr. *Nasr was imported into the US in 1932 by Mr. W R Brown. *Nasr was bred by Prince Mohammed Ali. He was a stunning white bold and powerful stallion.*Nasr had a remarkable Racing career in Egypt prior to his importation. Standing 15 hands high and weighing 1,000 lbs, he is recorded as having a girth of 70 inches with 7.5 inches of bone. His foals were exported to countries all over the world, including England, Brazil, Guatemala, Columbia and Venezuela. Croisedore's dam, *Aire, was the 1st horse imported into the US from Brazil, and the 1st Arabian horse ever brought to the US from South America. In 1934 *Aire was shipped to the US to be shown at the 2nd National Arabian Show in Nashville, TN, but the 6 week journey by sea and train caused such a loss of weight and condition, she couldn't be shown. When she was shown in 1935 in Belleview, TN, she took 1st in Arab Saddle class. At 2 yrs old *Aire won 1st & Champion of the Arabian breed at Porto Alegre, the gold medal of Ass. Fed. Do R G S, and the Hernan Ayerza Silver Cup in 1931. Her sons were also exported all over the world. Maariqui was exported to Salvador, Tacloban to Cuba, and Abu Karib to Hawaii.

AF Remminicinnt is out of the Bask Bay daughter HFS Cinnamon Bay. Bask Bay was a Regional English Pleasure winner. HFS Cinnamon Bay was out of the *Fakher El Din daughter Fakhreia. *Fakher El Din has an especially significant impact on the Sport Horse disciplines through his grandget. Many are Champion Jumper's, Dressage (1st, 2nd, and 3rd level), Sport Horse Halter, Sport Horse Show Hack, and Endurance including Best Condition.

*Fakher El Din's sire Nazeer was considered to be a very good race horse, and was also very hot, and was heavily used at stud by the Egyptian Agricultural Organization after the state took over the stud. He outranked both his half-brother Sheikh El Arab and Shahloul. Nazeer and Sheikh El Arab were both by Mansour; theirs is the most important sire line in Egyptian breeding. Both stallions trace to important dam lines: Nazeer to the dam line of Kamla and Sheikh El Arab to the ancestors of Bukra. Nazeer was an impressive grey, not very tall, standing under 14.3hh; a dry, correct horse with a fiery eye; very masculine and with fine conformation. He sired stallions of equal quality. His daughters Bint Bukra, Bint Moniet El Nefous and Bint Mabrouka embodied the highest Arabian type and an unequalled refinement. However, it was his sons who were taken more notice of. These mare families in particular, became his best and truest heirs: Morafic, Ibn Halima, Ghazal, Hadban Enzahi and Aswan.

*Fakher El Din is out of Moniet El Nefous. Moniet El Nefous was considered one of the most significant Arabian mares in the fundamental history of Arabian horse breeding. Born and bred in Egypt, she was suitably labled as "The Queen of the Nile" by erudite breeders. Her name though is translated as 'wish of soul'. Bred at the Royale Agricultural Society in Egypt and sired by the Ibn Rabdan son, Shahloul. Ibn Rabdan was considered to be one of the finest, good-looking breeding stallions of all time and was a preeminent influential stallion in the breeding programs of the Royal Agricultural Society. Carl Raswan considered Ibn Rabdan as a "world champion" type. Jack Humphreys, who selected Arabians in Egypt for W R Brown, described Ibn Rabdan as "almost perfect". Moniet El Nefous' dam was the very pretty mare, Wanisa, sired by Sheikh El Arab and out of Medallela. Of Moniet El Nefous' 13 foals, these are her most influential offspring in pedigrees today: Mabrouka (x Sid Abouhom) the dam of the immortal stallion *Morafic, Lubna (x Sid Abouhom) the dam of the great *Sultann who is sire of *Sakr+++, Legion of Supreme Merit, and Makhsous, Mouna (x Sid Abouhom) grand-dam of The Egyptian Prince, *Bint Moniet El Nefous (x Nazeer) imported to the US by Richard Pritzlaff, *Fahker El Din (x Nazeer) imported to the US, *Tuhotmos (x El Sereei) was for many years the leading sire of Champions at the Egyptian Agricultural Organization in Egypt and imported into the US, *Ibn Moniet El Nefous (x *Morafic) syndicated for a large amount for his time of $4,000,000, *Soufian (x Alaa El Din) imported into the US by Gleannloch Farms, and Ameer (x Galal) sire of Marzouka.

AF Rennaisance is out of the imported Spanish mare *Sirocco Sangria. *Sirocco Sangria is by the Dutch National Champion Nagasaki. She also traces to the significant Spanish horses Nevisca, Jaecero, Maquillo, Barquillo, Tabal, and Kashmir. Maquillo was senior stallion at the National Stud in Spain in the early 1960's. One of his best sons was Saludo, along with Sacudir, Uzacur, and Bambu. Maquillo was an exceptionally well-conformed and beautiful stallion. His daughters Agata II, Baldosa, Betonica, Oromana, Dalia IV, and Garpa were all excellent producers. ***AKS

Tabal is a Classical Spanish Semental Del Estado (S. del E.) bred by Jose Maria de Ybarra. He was sold to the Cria Caballar in 1959 and certified as a quality breeding sire for both their private use and at public stud. Tabal is one of the 2 principle sons of Congo, the other being Zancudo. His son *Figuroso established important lines in Holland and the US. Tabal's daughter Estopa obtained worldwide renown for her extremely successful get in Germany. Tabal was known for siring horses with exceptional motion. Both Tabal and Zancudo were stretchier and narrower than other Congo get.

Also, Sukkars Royale Raptur, through his sire's Spanish dam lines, has 3 lines to Nana-Sahib. They are through the daughter of Nana-Sahib, Famula through Maquillo, the daughter Jabonera through Sacudir, and the daughter Egina through Jaecero. Egina was also the dam of Malvito who was widely regarded as the most influential sire of the late 1950's. Nana-Sahib was stalled next to Barquillo in Spain. They both broke out of their stalls one night and fought so viciously, no one could break up the fight. Nana-Sahib broke both front legs, ending up needing to be euthanized. Nana-Sahib is by Razada. Razada was imported into Spain in 1926 by Cristobal Colon, Duque de Veragua. Razada was trained in Haute Ecole and had such presence that he was most impressive. Razada had a very strong temper and did not like everybody. When the Spanish Civil War started in 1936, the house and horses of Valjuanete were expropriated. The soldiers could not handle Razada, and one day a soldier shot him. Razada was Absolute Champion, All Breeds, at the 1930 show with the Duke of Veragua.

Through Bukara, Sukkars Royale Raptur carries 2 lines to the gorgeous Reyna. Reyna was imported into Spain in 1930 by Cristobal Colon, Duque de Veragua. She is considered a Spanish Tail Female mare, and is an exceptionally beautiful daughter of Skowronek. Reyna was Champion at the Richmond show in England as a yearling. She is dam of Kashmir, one of Spain's most important stallions, and Bukara's maternal grandsire. Also included from Bukara and Sacudir, is the Skowronek daughter Jalila, dam of Nana-Sahib.

Sukkars Royale Raptur has 7 lines to the very influential Ursus. Ursus was imported into Spain by the Cria Caballar in 1912 through France. Ursus was used only once on a purebred by the Yeguada Militar and then was sold "Deshecho" to Jose Maria Ybarra in 1928. He was initially used by the Yeguada Del Cid and the Yeguada Casa De Marques Domecq. Domecq bred Sirio III, which was coveted and finally purchased by the Duque de Veragua who used him extensively. Such was the high quality of his get that Veragua sold several stallions as breeding sires to the State Stud in Portugal. Ursus' true potential came to the foreground with the birth and subsequent sale of his son Gandhy to the Yeguada Militar in 1935. Gandhy had been bred by Jose Maria Ybarra, in spite of Ursus being marked deshecho, and is known for his own sons: Tetuan (exported to Argentina 1951), Maquillo, Malvito, and Habiente. Ursus himself was not a large or tall horse, but he had a tremendous charismatic attitude.

Sukkars Royale Raptur traces 4 lines to the Crabbet stallion *Raffles. *Raffles was bred by Crabbet Arabian Stud, Sussex, England, was imported from England to US in 1932 by Roger A Selby, Portsmouth, Ohio. (*Raffles was a gift from Lady Wentworth to the Selby children, as he was believed to be sterile). In 1937, at age 11, he was brought back to fertility by the Selby Stud Manager, Jimmy Dean and his wife, Thelma, primarily through exercise. In 1949, when he was 23, *Raffles was nearly lost to the breed when he broke a hind leg above the hock. Jimmy Dean and his son, Pete, rigged a special sling that supported the stallion enough to let the leg heal. The prepotency of the *Raffles type (Ali Pasha Sherif type - classy, bold motion, density of bone and stamina) fixed Arabian type for American breeders for generations. By 1981, 65 percent of the US National Champions and Reserves had one or more crosses to *Raffles.

*Raffles' dam, *Rifala, was both an English and American Champion. She won several times in England and was Champion mare at the National Arabian Show in Nashville, Tenn., in 1933. *Rifala was also registered in the Jockey Club book as No. 5465

Sukkars Royale Raptur has 23 crosses to Skowronek through both daughters and sons, one of great note is *Raseyn. *Raseyn was the 1st stallion by Skowronek to come to the US. He was a regular feature in the Kellogg Sunday Show, being trained 1st as a Jumper, then for five-gates as which he was fairly fast at the Rack, though not quite with the speed and form of a Saddlebred. He had a natural slow gait, which he performed with style, and a slow and graceful canter. *Raseyn was Champion Arabian at the Los Angeles County Fair in 1933 and Champion Arabian Stallion at the Los Angeles National Horse Show. He maintained his beautiful dark dappling for many years and the white of his coat had the silvery sheen so typical of the Skowronek horses. *Raseyn lived out the last years of his life with Alice Payne at her Asil Ranch near Chino, California, and died there following a stroke on May 19, 1952. He was 29 years old at the time of his death.

Sukkar Royale Raptur's 3 lines to *Mirage are through Johara, a daughter of *Mirage, and sons Rifage and Image . Roger Selby's main purchase in 1930 was *Mirage, an imported grey stallion, 14.2hh, 1000lbs, three gated, sound, most gentle and lovable, of the Seglawi Jedran Dalia strain, the most prized of the Seglawi strains. Lady Wentworth described him as 'a very showy good horse. Excellent legs, splendid quarters and fine front. Very good in saddle, but too bouncing for English taste as he gets English riders off.' But this was not the reason *Mirage was sold. Weatherbys had by now closed their Stud Book to new imports and although Lady Wentworth tried to persuade them to accept *Mirage, she was unsuccessful and therefore had no option but to sell him. Margaret Lindsley Warden said of *Mirage: "now rated by many experts as the most perfect specimen of the ancient elite or classic type in America…He stands a scant 14.2hh, a sturdy model with the characteristic refinements of the best of his breed. His head is a glory and his great eyes express high but gentle spirit and gracious personality." *Mirage was English Champion at the Richmond Royal Show 1926, and American Champion at the National Arabian Show, Nashville, TN 1934, at the age of 25. A most unique honor for a horse of such remarkable age. Only one other horse, Mr. Selby's mare Champion Rifala, holds the same record of being both a British and American Champion.

Rifage drove cattle on the Van Vleets' Lazy VV Ranch near Boulder, Colorado, at an elevation of 8,600 feet. Rifage was said to be small, but with the ruggedness and grace of tens of hundreds of generations of pure Arabian breeding behind him…Rifage weighs 850 pounds. Frequently, his rider and equipment will weigh 250 or 275 pounds, or one third of gallant Rifage's own poundage. He doesn't falter–he doesn't stumble on that trail. When the pack train stops to "blow" in the rare air, Rifage disdains the opportunity to catch his breath. When Rifage wasn't out riding the range, he was used in the breeding shed, siring a number of National winners, including Rominna, US National Champion Mare, and US National Top 10 winners Rishima, Shihada and Sulyman.

Sukkars Royale Raptur is out of the beautiful bay mare Rroyalee. Rroyalee is a 14.3hh 1015lb mare with a 71 ½ inch heart girth and 8 inch cannons. Rroyalee has been used primarily as ranch horse outside of her broodmare duties. She has a very trainable mind and an abundance of courage. Her qualities as a broodmare are wonderful, consistently producing foals with improved physical characteristics over their parents. Rroyalee is by the 16hh Endurance producing stallion Royale Bay. Royale Bay himself was shown in a very brief arena career before he sustained a shoulder injury limiting any more showing or a riding career. Royale Bay was never out of the ribbons during his career. He was a very sweet stallion, always happy to have children around him hugging his legs. He consistently passed on this nurturing temperament to his foals as well. Royale Bay produce several outstanding Endurance horses, among them being Paladin aka: Regalidon (AERC#:H29619), and Edens Bay Rum (AERC#:16105), both very accomplished endurance horses as well as both completing the Tevis Cup (Regalidon placed 26th in 2000, 9th in 2001, and Edens Bay Rum placed 11th in 2002).

Royale Bay is by the US and Canadian National Champion Hunter Pleasure AOTR and Top 10 Hunter Pleasure Crown Royale, whose Halter wins include Regional Championships and a Scottsdale Top 10 title. Crown Royale has sired such National winners as Tollies Crown (who has 9 National wins including titles in Halter, English Pleasure and Pleasure Driving), US National Top 10 Hunter Pleasure AOTR and Show Hack Mr Royal+/, Legion of Supreme Honor, US and Canadian National Top 10 Hunter Pleasure AOTR 18-39 GA Khemo Dacious, US National Reserve Champion Hunter Pleasure JTR 13/Under, US and Canadian National Top 10 Western Pleasure AOTR Bask Kaleed, and Canadian National Reserve Champion Hunter Pleasure and Hunter Pleasure AOTR 18-39 Crown Regente+/, Legion of Supreme Honor. Crown Royale was bred by Dr Howard Kale, one of America's most innovative breeders who imported horses from England, Poland, and Russia to create his breeding program.

Crown Royale is out of Canadian National Champion Mare Jewel Drift, dam of 6 Champions including US National Top 10 Mare Crown Amber. Jewel Drift is by the Crabbet import *Silver Drift, sire of 18 National winners and over 25 producers of National winners. *Silver Drift is a full brother to the all-time leading Crabbet sire of Champions, *Serafix, and a maternal brother to US National Champion Park *Oran Van Crabbet. Jewel Drift's dam, US National Champion Mare and National Reserve Champion English Pleasure *Dornaba++, Legion of Merit, is a Polish import. She produced only 3 foals, but all produced National winners. Her other foals are Canadian National Champion Pleasure Driving Rossidor (sire of US National Champion Western Pleasure Royal Lite+/, Legion of Supreme Honor) and Halter Champion Silver Monarch (a full brother to Jewel Drift and sire of US National Champion Western Pleasure El Silmon).

*Silver Drift's sire was Raktha, a British Champion in 1948 and sire of numerous Champions and National winner producers. Raktha was foaled in 1934 at the Hanstead Stud and was purchased by Lady Wentworth in 1939. Raktha and Indian Gold (sire of *Serafix's dam *Serafina) were regarded as 2 of the most important stallions at the Crabbet stud during World War II. Raktha traces back to Naseem and Skowronek and was an extremely beautiful dark dapple grey, slightly heavy in body but still deserving of the British Champion Stallion Title at age 14 in 1948. Raktha was regarded as being very different in temperament from his sire Naseem. Raktha was quiet and easy, a type of horse that was good to take to a show. This stallion was regarded as one of the very few perfect types of Arabian stallion. (The Crabbet Arabian Stud, Its History & Influence by Rosemary Archer, Colin Pearson, Cecil Covey). Raktha is also known for his progeny besides *Serafix, such as his famous sons General Grant out of Lady Yules' Samsie, and Indian Magic out of Indian Crown. His famous daughters were Silverlet (out of Silver Gilt) who went to South Africa along with Bint Razeena. Another daughter, *Silwa, is an American Halter Champion and dam of 4 Champions. *Silwa produced *Silwara, a dam of 4 National winners including the Canadian National Champion Stallion Tornado++, Legion of Merit. Other famous sons include *Silver Drift (full brother to *Serafix) and Indian Magic, a British National Champion Stallion.

*Silver Drift's dam was the ethereal mare *Serafina, a highly regarded mare of the Crabbet Stud farm of the post-World War II era. *Serafina was foaled in 1945 and was considered one of the great mares that led to the resurgence of the Crabbet Stud after the war. *Serafina's sire, Indian Gold, was one of Crabbet's premier stallions. Lady Wentworth's breeding program was rooted on the crossing of the Mesaoud and Skowronek bloodlines whenever possible. Not all of Lady Wentworth's stallions were shown to gain notoriety. Travel was largely by rail and to risk valuable bloodlines to injury or worse was not worth it. One of those stallions that was not shown was Indian Gold, being tail male descendent of Skowronek through *Raswan and Ferhan, this stallion gained his value as a sire through his offspring and particularly through his daughters. *Serafix was *Serafina's 1st foal and *Silver Drift was a full brother; both were sired by Raktha and imported to the US. *Serafina was over 15 hands which was felt to be due to several crosses to *Nureddin. She was a brilliant, iridescent chestnut which she bequeathed to *Serafix. She had very little white. A quote out of The Arabian Horse, September 1976, an article by Dick Warner, comments on *Serafina: "She is exceptionally good up front with a very long neck, well joined on; good withers and a typy head. She is elegant. She has a deep hip and good legs and a splendid top line. In short, she is an excellent Arabian mare, with few obvious faults of conformation or type." *Serafina was sold in 1960 to Mr. S G Bennett of Georgetown, Ontario and foaled *Bright Gold in 1961. Mr. Bennett continued breeding *Serafina on his Arabian farm and she was later purchased by Mr. Paul Brown in 1970. *Serafina had her last foal in 1972; she lived to be 31 years old and died July 12, 1976.

Royale Bay is out of the Mekeel bred mare MHR Port Baja. MHR Port Baja's sire is Port Bask, the leading sire of Champions by *Bask++. Port Bask is pure Polish. He was considered to be the best producing *Bask++ son and was especially known for passing on his extreme athletic ability. Port Bask produced many outstanding show horses such as: Sierra Baskita, US National Top 10 Mare in Halter; Portaleah with Regional wins in English Pleasure and Country English Pleasure; Portallasa, a National Champion producing dam; the Dressage stallion MHR Sabre; MHR Port Macja, listed as the top Arabian mare in the US and the World; MHR Port Giesha, multiple Regional wins in English Pleasure, Park, Sidesaddle and Halter.

Rroyalee's dam is Debbani Al Hadiye. She is 14.2hh with a big body, deep girth and weighing in around 850lbs. Debbani Al Hadiye is an exceptional broodmare, producing outstanding foals far better than she and the stallion she is bred to. Along with her broodmare duties while at Double Starz Ranch in Utah, she was the main riding horse for any new comers to horses or Arabians alike. Her temperament and characteristics are that of the desert Arabians brought straight out of the desert. She is every bit a war mare, always protecting her rider from any threat, and though she is small, she has the heart of a warrior. Debbani Al Hadiye has large black feet, solid dense bone, dry chiseled desertbred features on her elegant face, with the thin black skin so rare in the breed anymore. She was used as an outcross mare while at Double Starz Ranch and did a phenomenal job. She was then sold to Sundance Farm in Oregon and was bred strictly Blue Star while there, preserving her heritage. Debbani Al Hadiye is a Blue Star, Asil, Al Khamsa mare, Tail Male: Jamil El Kebir (APK), Tail Female: *Al Hamdaniah. She is linebred to the desert horses *Fadl, *Turfa and Sirecho.


*Fadl
was bred by Prince Mohammed Ali, Manial Stud, Egypt. Imported from Egypt to US in 1932 by Henry B. Babson, Chicago, Illinois. Sire of 74 registered purebred Arabian foals (34 of which were Straight Babson Egyptians). The stallion *Fadl was used as a Polo Pony and as an Endurance mount, besides being a successful show ring competitor in both Halter and Performance, as well as working on the farm pulling the feed wagon and manure spreader. Modern Arabian breeding owes much to the Babson Egyptian imports. The breed's all-time leading sire of Champions, Afire Bey V, traces to the Babson stallion *Fadl, as do US National Champion Stallions and influential sires Khemosabi++++//

, Legion of Master and Excellence,

and Ali Jamaal, multi-National Champion Park Aequus+/

, Legion of Supreme Honor

, *Simeon Shai+ (the only stallion to ever be named US and Canadian National Champion Stallion and World Champion Stallion), Legion of Honor, multi-National Champion Dressage El Bahim Halawa+

, Legion of Honor

, and multi-National Champion English Pleasure Empress Of Bask, to name just a few prominent horses who carry the Babson influence.
Of *Fadl's 74 registered get, 34 were Babson Egyptian.
11 of *Fadl's get produced National winners. The 6 *Fadl sons who have sired National winners are: Fa-Serr, Fabah, Ibn Fadl, Fa-Turf and Fadheilan (sire of twice US National Reserve Champion Stallion Fadjur, one of the most influential stallions in American Arabian breeding in the 20th century). *Fadl's National-winner producing daughters are Arafay, Fa-Rahna, Dinah, Faaba and Turfara. *
Turfa
was bred by
*Fadl
was by Ibn Rabdan, one of the most popular and heavily used stallions in Egypt. Carl Raswan considered Ibn Rabdan as a "World Champion" type. Jack Humphreys, who selected Arabians in Egypt for W R Brown, described Ibn Rabdan as "almost perfect". *Fadl's dam, Mahroussa, was epitomized as one of the most beautiful mares of her time. Mahroussa was the daughter of Mabrouk Manial and Negma, both classic Arabians of exceptional quality. Mahroussa also produced such horses as *Zarife, *HH Mohamed Alis Hamida, *HH Mohamed Alis Hamama and *Maaroufa, *Fadl's full sister.




Sirecho was regarded by Carl Raswan as having gone down in American-Arabian history as one of the important foundation sires. Also stating that he is one of the few who have become responsible for salvaging the completely PURE Arabian in America from extinction. Because of his acquisition by Mrs. Ott, Sirecho became one of the few sources of Straight Egyptian lines which remains an outstanding outcross for most pedigrees in which more popular Egyptians were used far more frequently and far less judiciously. He was not stood at public stud, Mrs. Ott handpicked the mares bred to him resulting in a relatively small, but high quality band of foals. A family of remarkable longevity, they are also highly prolific, still producing easily into their late twenties. As beautiful as they are athletic, the Sirecho descendants speak for themselves: Joramir 1968 US National Top 10 English Pleasure and Native Costume, 20 Class A Halter and Performance Championships; Jora Honey Ku 1978 Canadian National Champion; VP Kahlua 1984 US and Canadian National Champion Mare; AK Sirhalima Australian Leading Sire of Champions; Anchor Hill Halim German multi Champion and Endurance winner; Anchor Hill Omar South African National Champion; Anchor Hill Annah US National Top 10 Trail Champion; Ses Khebira Egyptian Event and Salon Du Cheval winner; *Simeon Shai++ US and Canadian National Champion Stallion, Legion of Merit, along with such notables as Glorietta Gaazal and Akid Geshan. The black Sirecho granddaughter Shar Gemla is influential in pedigrees of many black show Champions of the Arabians of "The Black Stallion" movie fame.


Sirecho
's dam, *Exochorda (also known as Leila II and Marquita in Egypt) was known as a beautiful, powerfully built, and exceedingly correct Purebred Arabian racing mare. Much controversy swirls around her importation, birth date, and even her entries in the RAS. Few, if any, can deny the impact she had on the Arabian breed. *Exochorda was a Saqlawi mare born in Egypt in the early part of the 1920's. A demure mare, she stood only 14.2 hands high and weighed about 825 pounds. Her sire, the stallion known as Aiglon, and her dam, Leila I, were both pure desertbreds who had been imported into Egypt directly from the Arabian Desert by private breeders. According to Carl Raswan, both parents were acquired through the Argheyl Muhammed Ibn Marzuki of Bureyda Quasim. All 3, Aiglon, Leila I and Leila II, raced in the Purebred Division on the Cairo racetrack, under the scrupulous eye of the Jockey Club Committee, headed by Dr. Branch. Raswan stated that Prince Kemal El Dine "used to call *Exochorda (Leila II) the female counter-part of Mesaoud".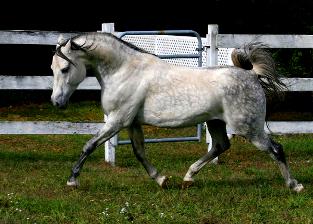 ~ Sire ~
Allahs Sukkar Abiad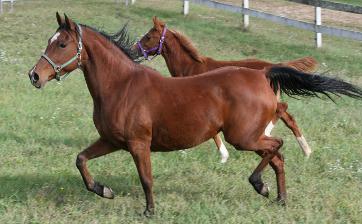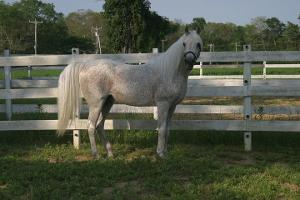 ~ Reference Sire ~
DH Dallas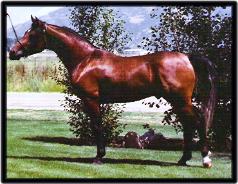 ~ Reference Sire ~
Royale Bay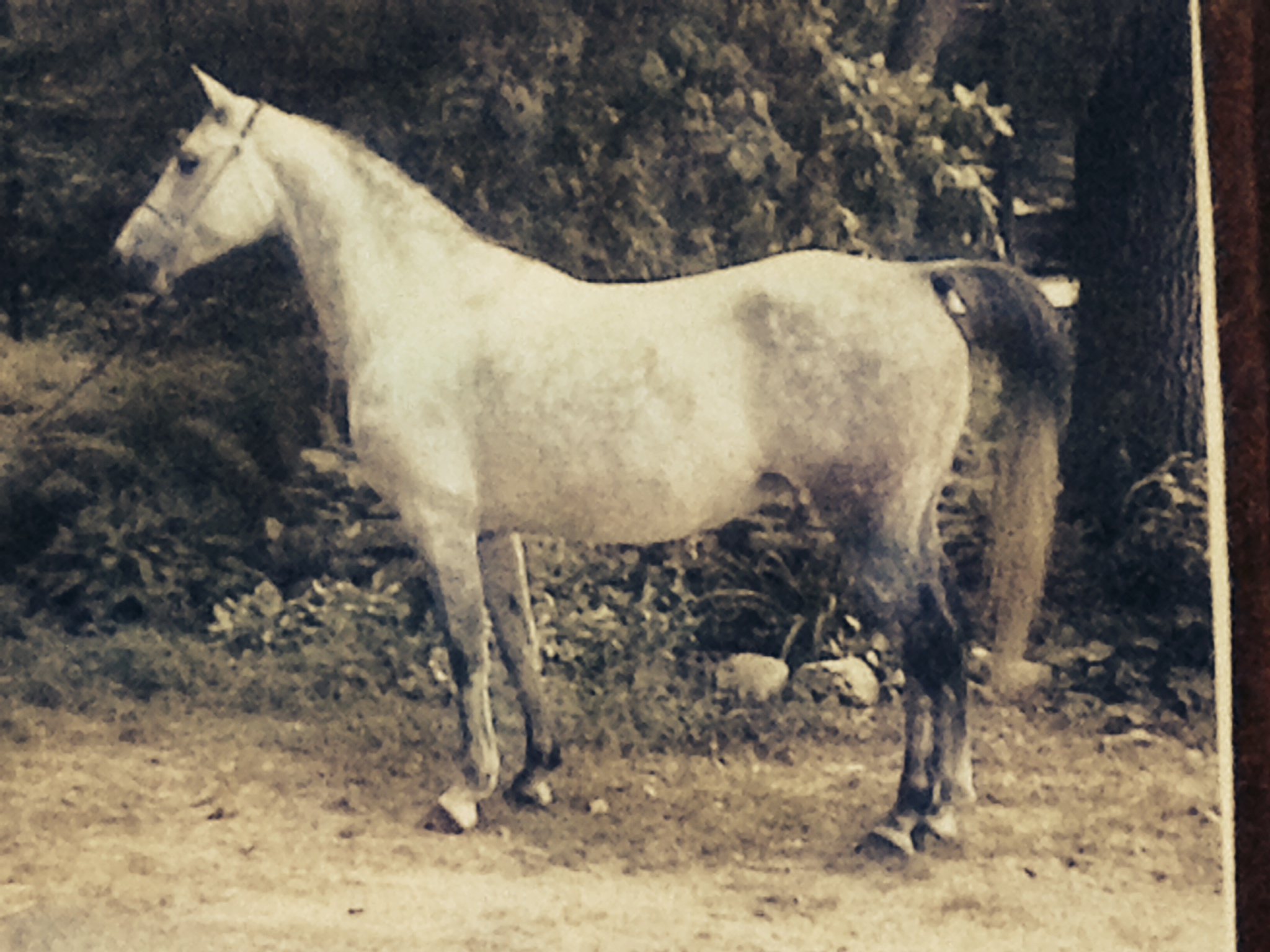 ~ Reference Dam ~
AF Rennaisance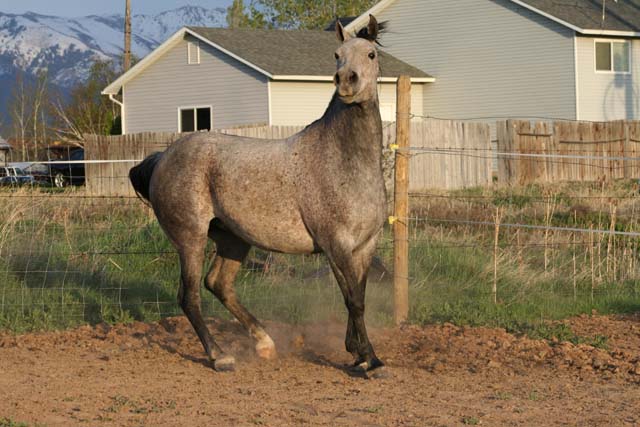 ~ Reference Dam ~
Debbani Al Hadiye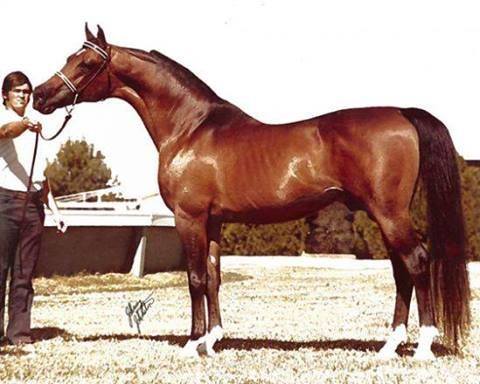 ~ Reference Sire ~
*Bask++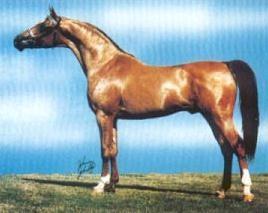 ~ Reference Sire ~
Crown Royale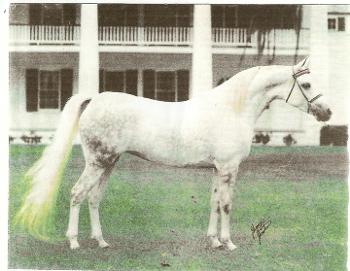 ~ Reference Dam ~
Borrneyna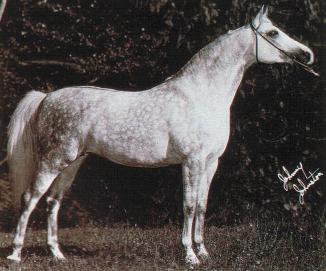 ~ Reference Dam ~
*Dornaba++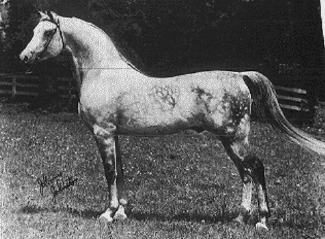 ~ Reference Sire ~
*Silver Drift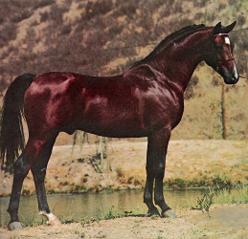 ~ Reference Sire ~
Port Bask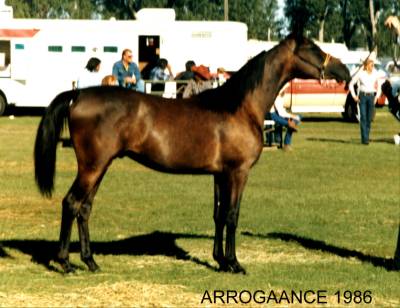 ~ Reference Sire ~
Arrogaance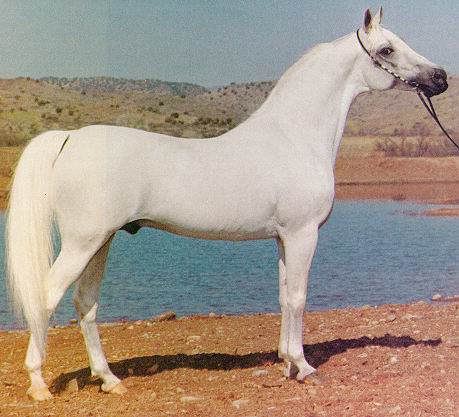 ~ Reference Sire ~
*Naborr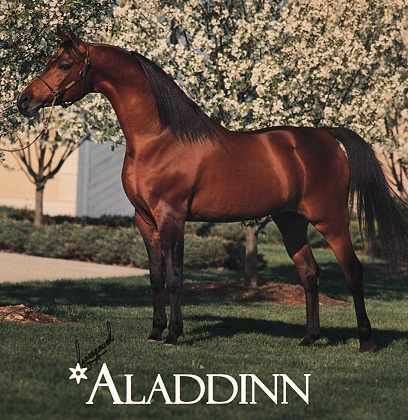 ~ Reference Sire ~
*Aladdinn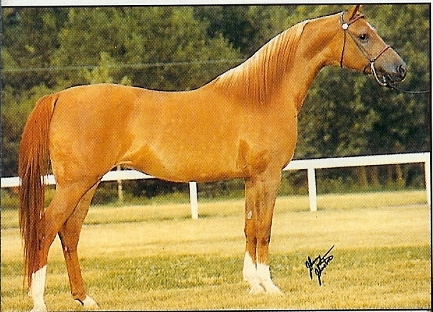 ~ Reference Dam ~
Jewel Drift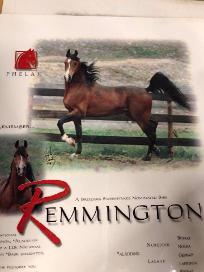 ~ Reference Sire ~
Remmington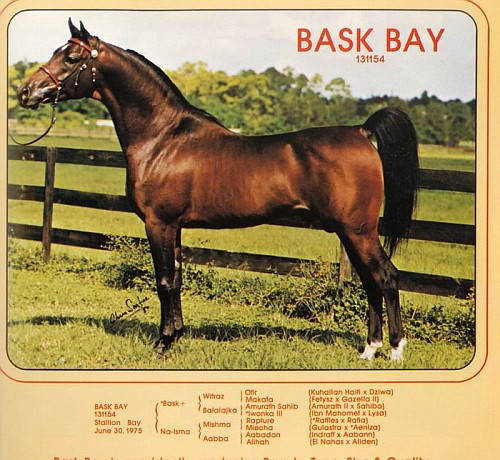 ~ Reference Sire ~
Bask Bay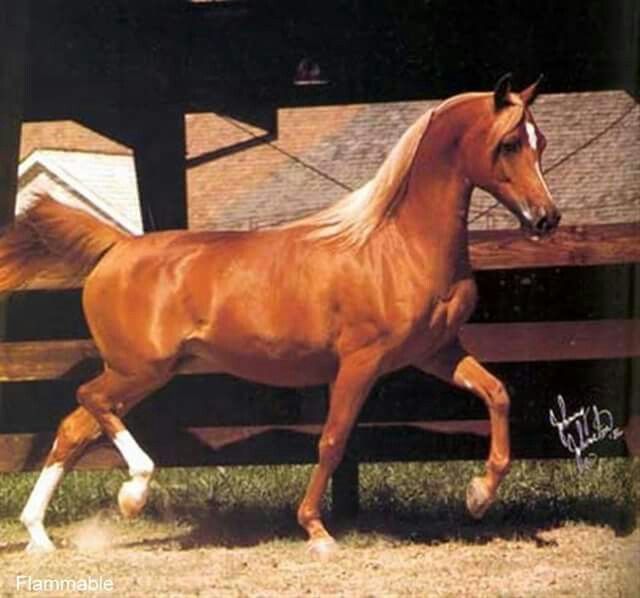 ~ Reference Dam ~
Flammable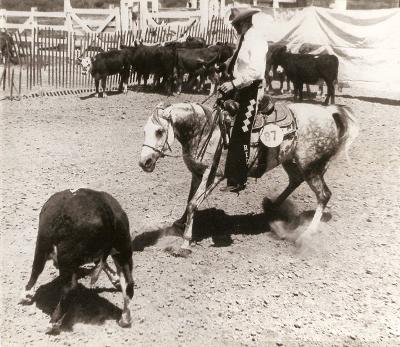 ~ Reference Dam ~
Kamseyneh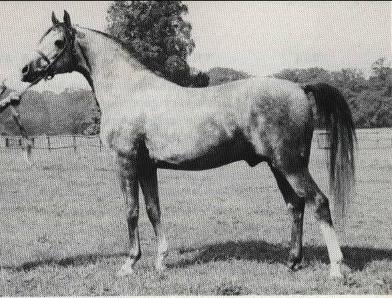 ~ Reference Sire ~
Raktha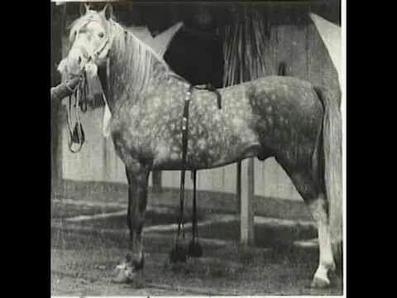 ~ Reference Sire ~
*Raswan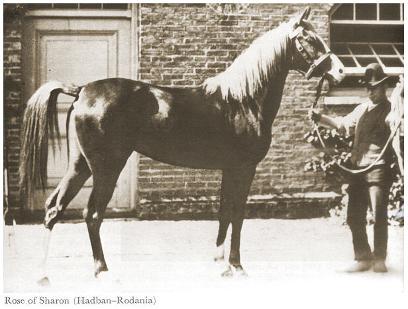 ~ Reference Dam ~
*Rose Of Sharon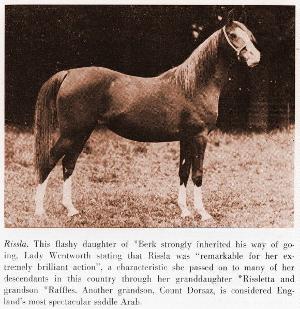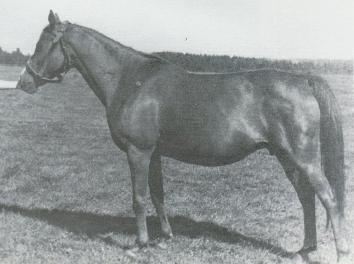 ~ Reference Dam ~
*Iwonka III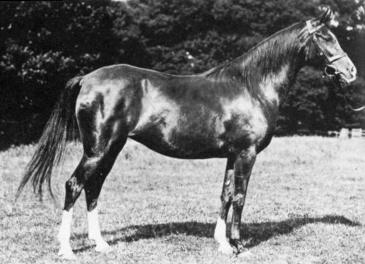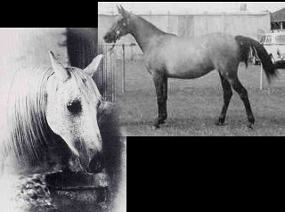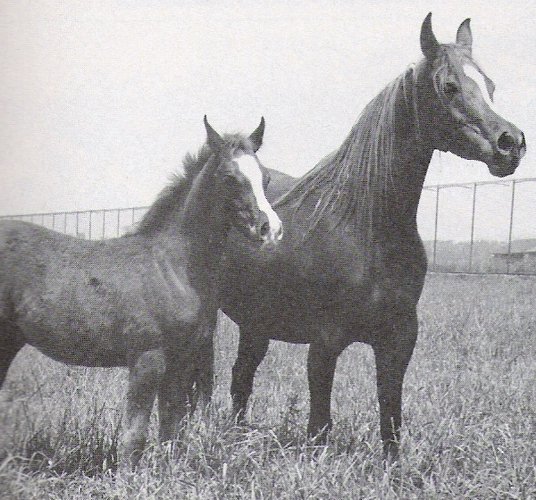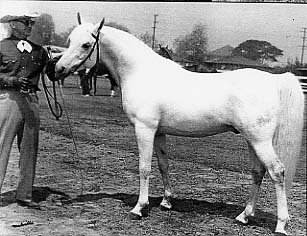 ~ Reference Sire ~
Ferneyn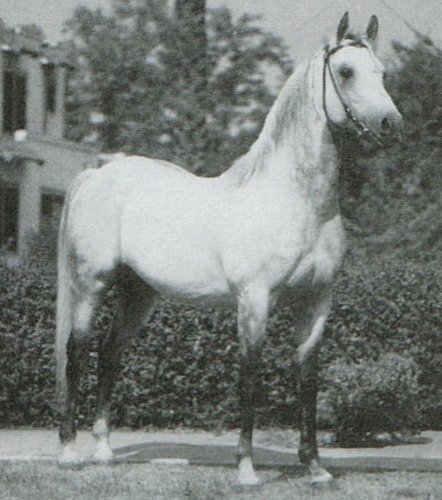 ~ Reference Sire ~
Ferseyn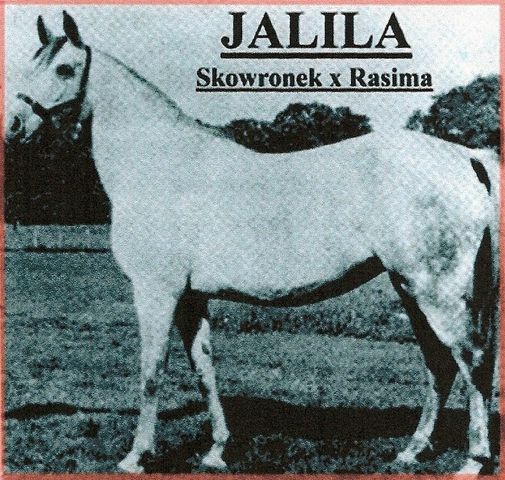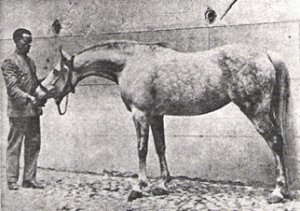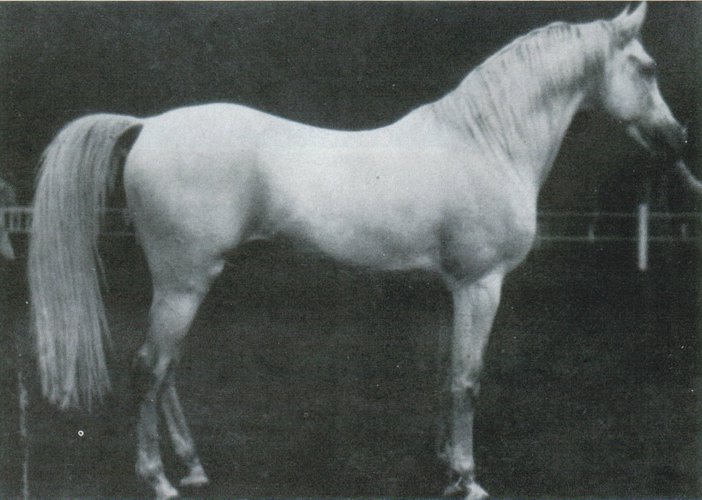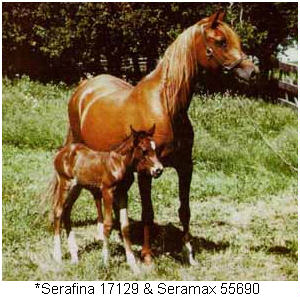 ~ Reference Dam ~
*Serafina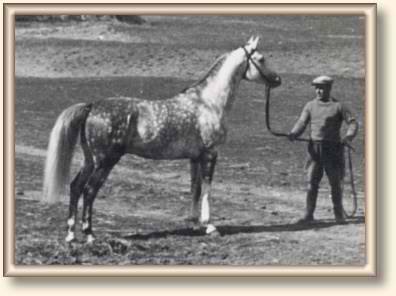 ~ Reference Sire ~
Amurath-Sahib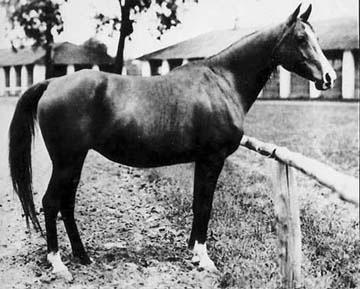 ~ Reference Dam ~
Elegantka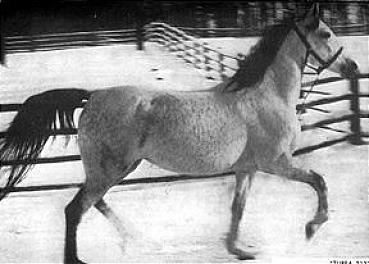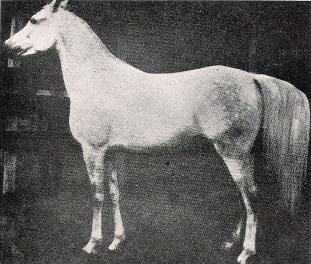 ~ Reference Dam ~
Mahroussa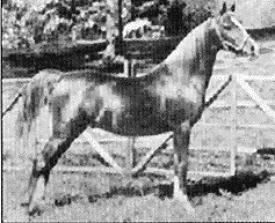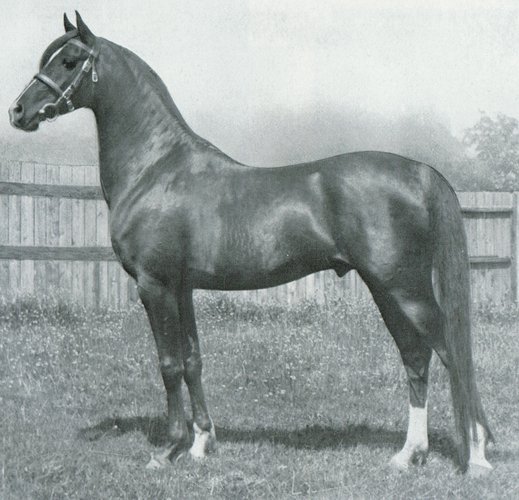 ~ Reference Sire ~
Indian Gold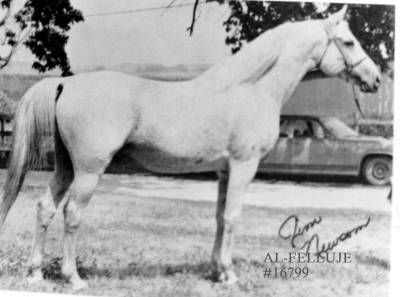 ~ Reference Sire ~
Al-Felluje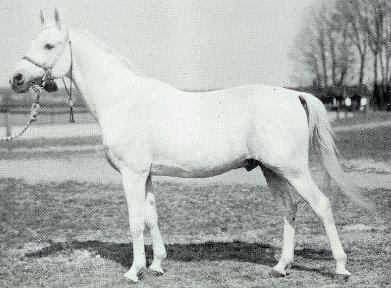 ~ Reference Sire ~
Enwer Bey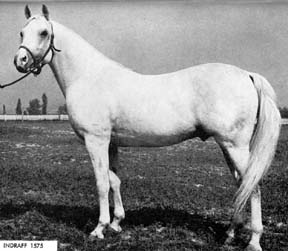 ~ Reference Sire ~
Indraff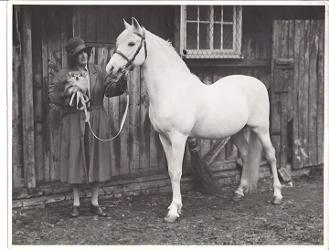 ~ Reference Sire ~
*Mirage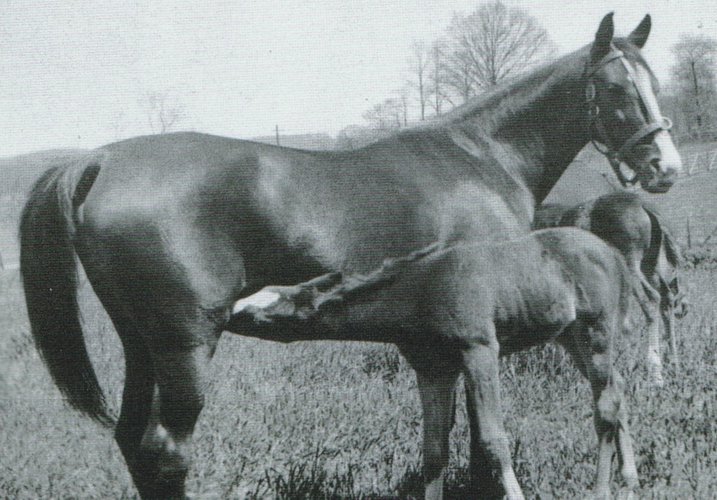 ~ Reference Dam ~
*Exochorda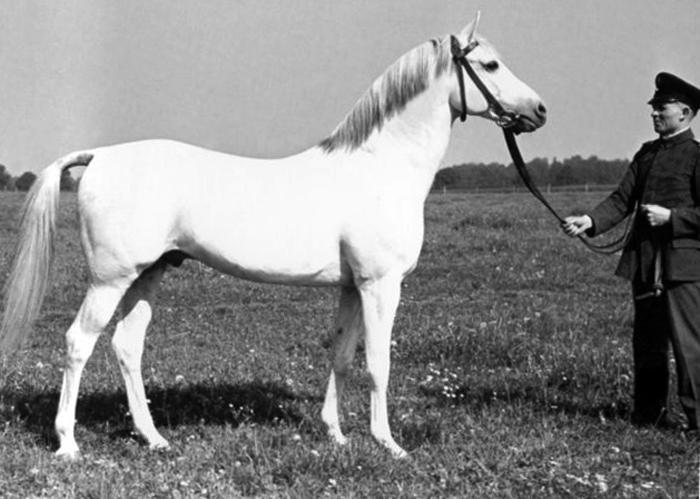 ~ Reference Sire ~
Fetysz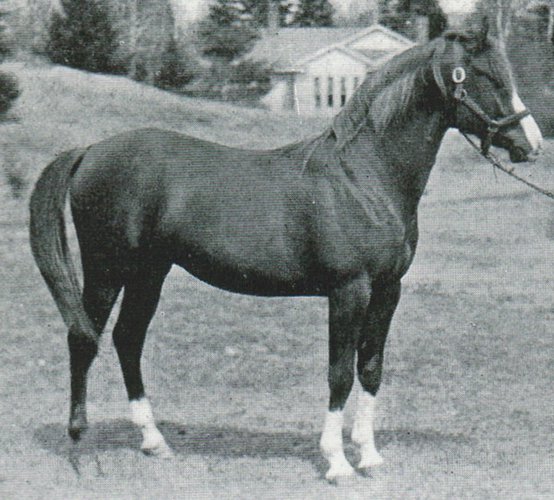 ~ Reference Sire ~
Gulastra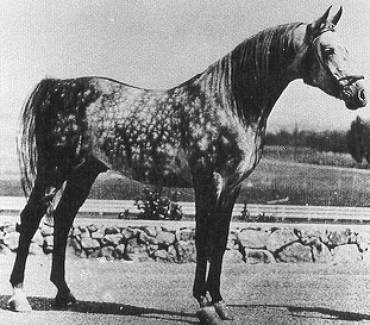 ~ Reference Sire ~
*Raseyn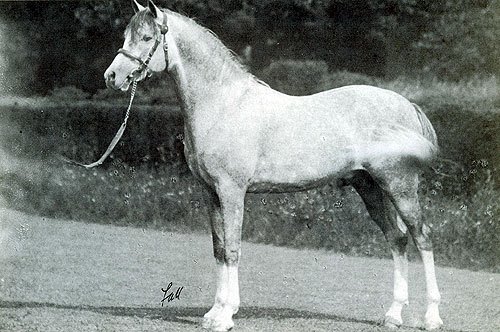 ~ Reference Sire ~
Naseem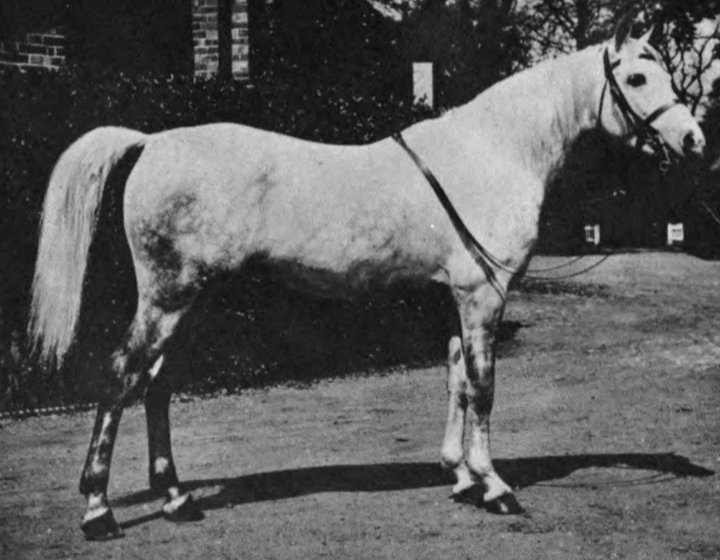 ~ Reference Sire ~
Skowronek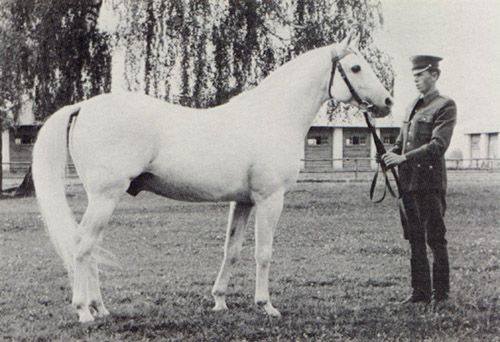 ~ Reference Sire ~
Negatiw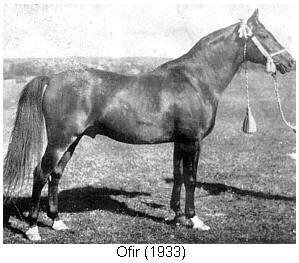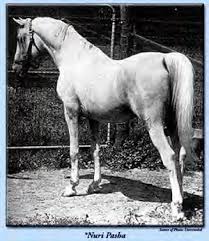 ~ Reference Sire ~
*Nuri Pasha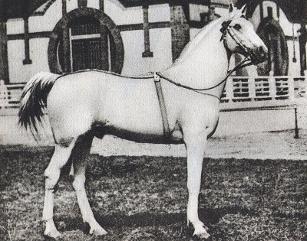 ~ Reference Sire ~
Wan Dyck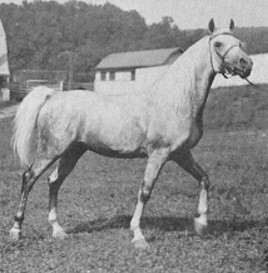 ~ Reference Sire ~
*Raffles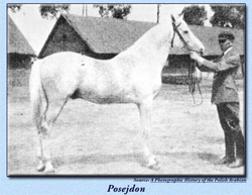 ~ Reference Sire ~
Posejdon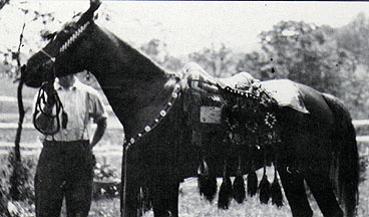 ~ Reference Dam ~
*Wadduda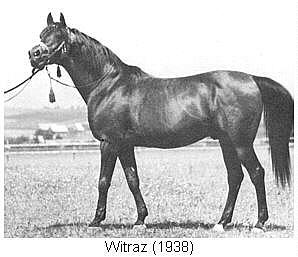 ~ Reference Sire ~
Witraz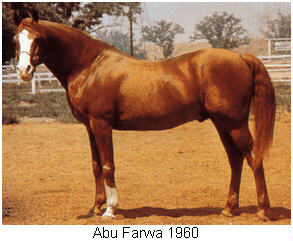 ~ Reference Sire ~
Abu Farwa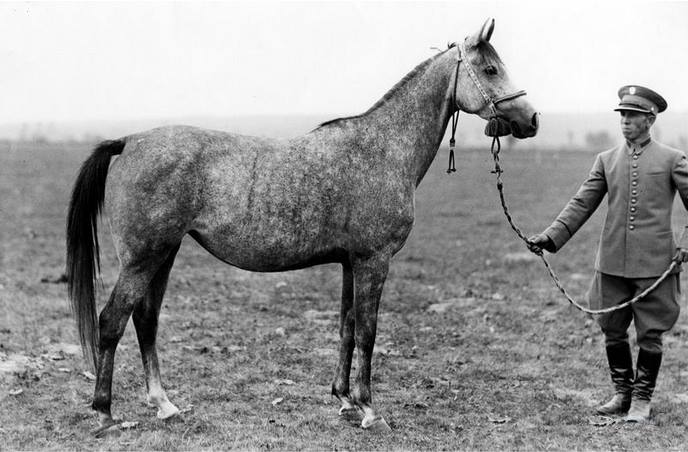 ~ Reference Dam ~
*Makata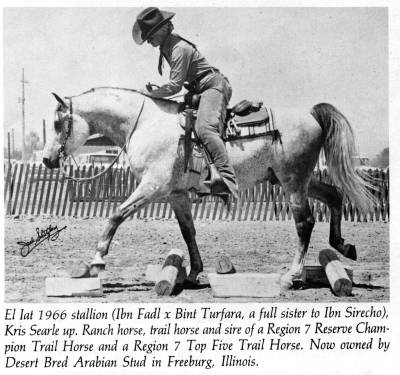 ~ Reference Sire ~
El Iat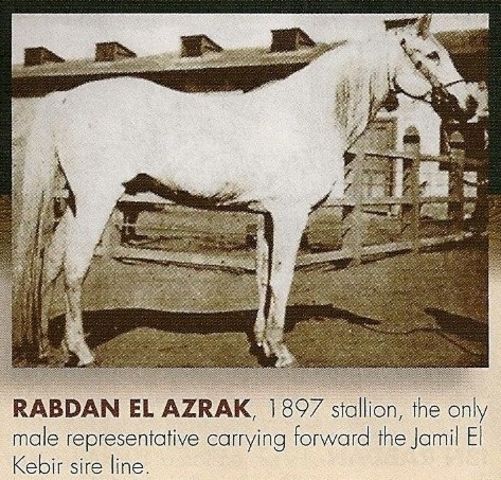 ~ Reference Dam ~
Rabdan El Azrak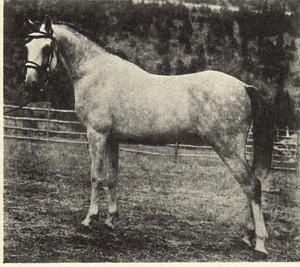 ~ Reference Sire ~
Rifage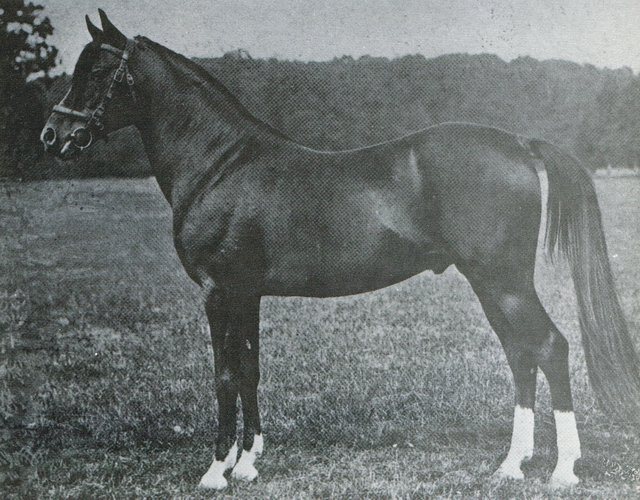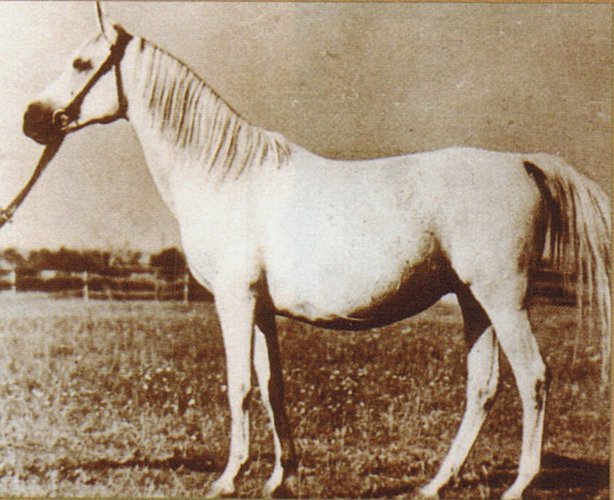 ~ Reference Dam ~
Balalajka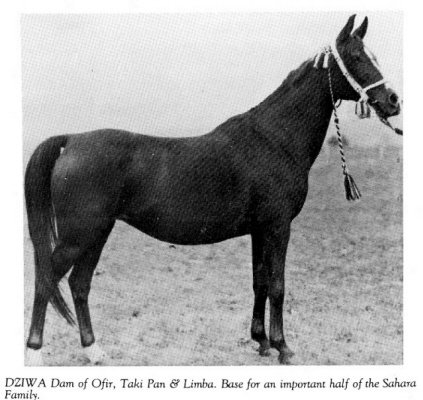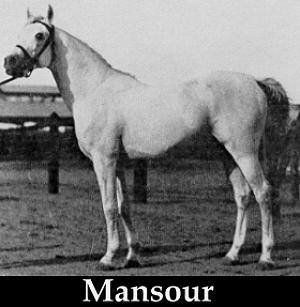 ~ Reference Sire ~
Mansour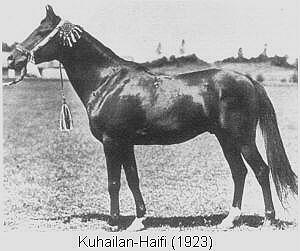 ~ Reference Sire ~
Kuhailan-Haifi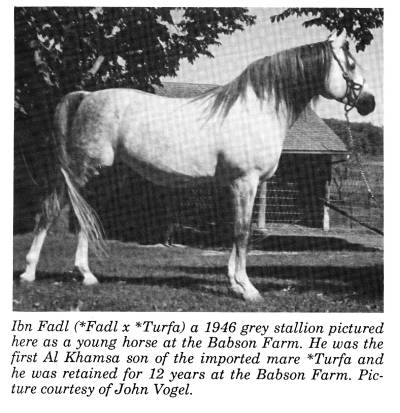 ~ Reference Sire ~
Ibn Fadl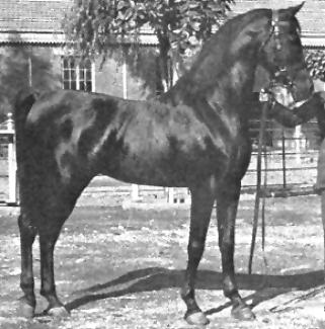 ~ Reference Sire ~
Ibn Rabdan
~ Reference Dam ~
Pomponia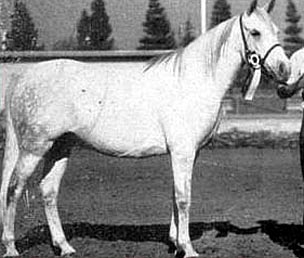 ~ Reference Dam ~
Moneyna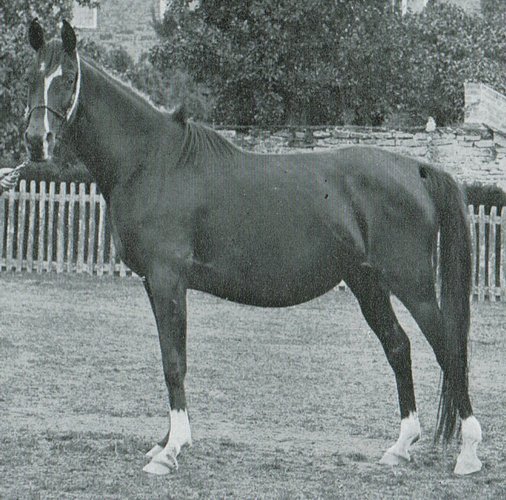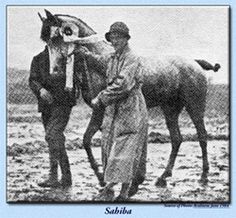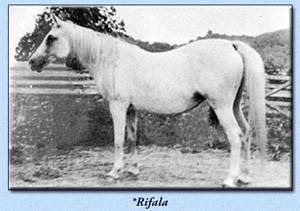 ~ Reference Dam ~
*Rifala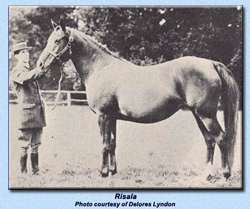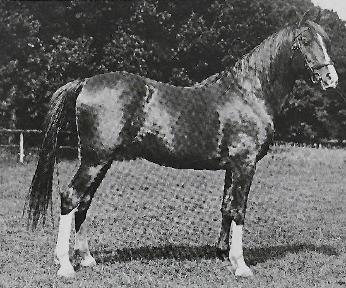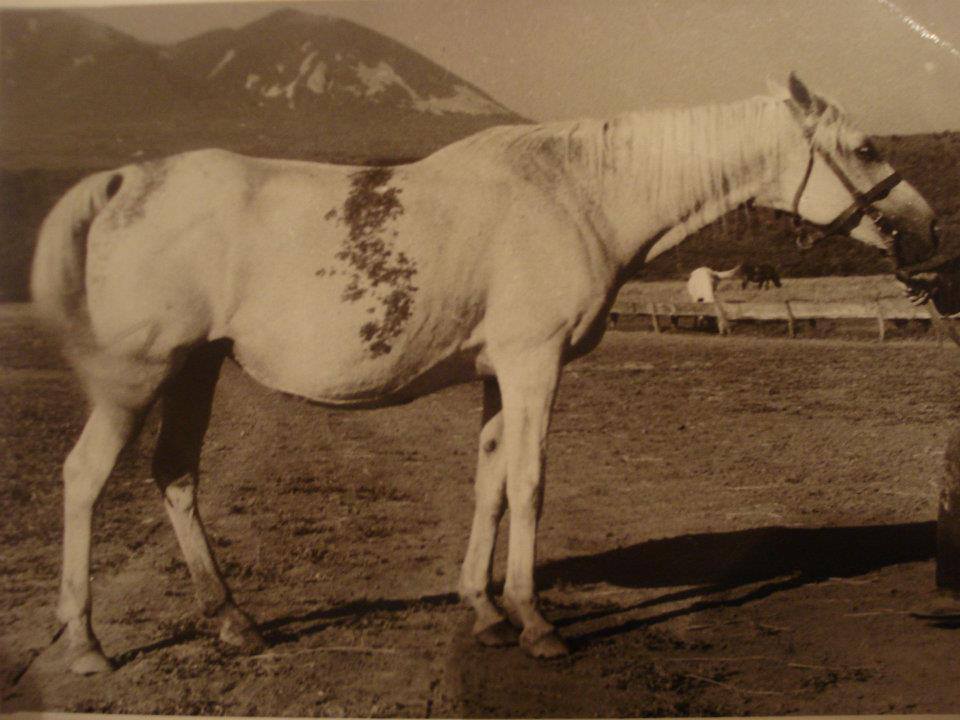 ~ Reference Dam ~
Taraszcza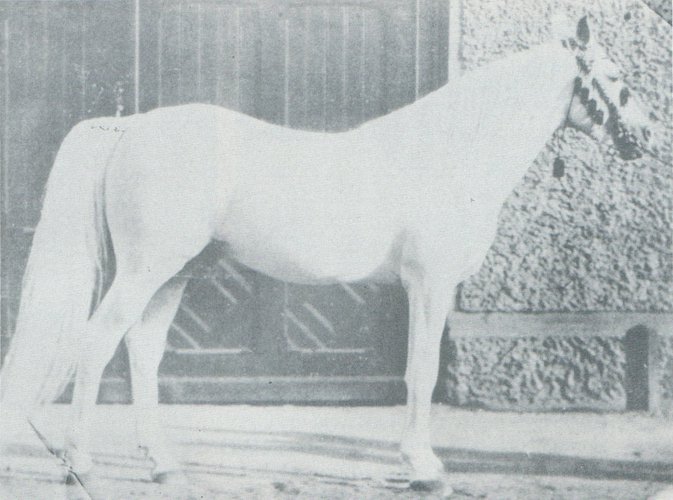 ~ Reference Sire ~
Ibrahim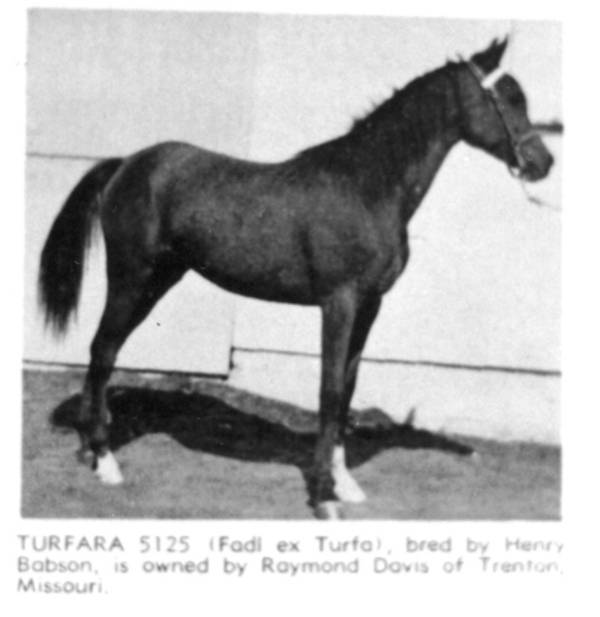 ~ Reference Dam ~
Turfara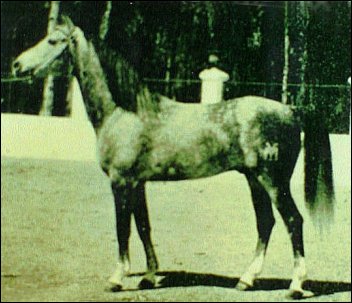 ~ Reference Sire ~
Jaecero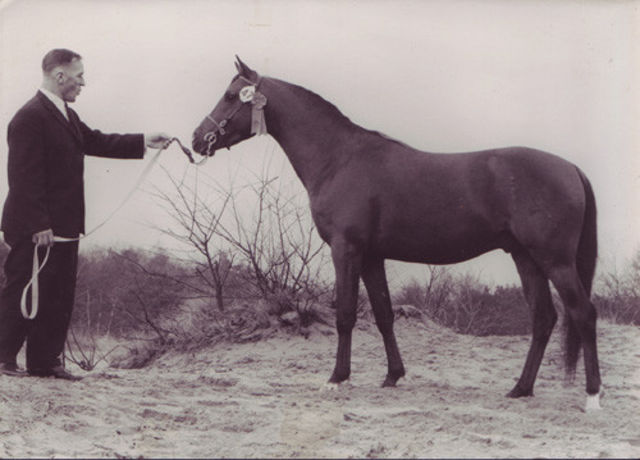 ~ Reference Sire ~
Nagasaki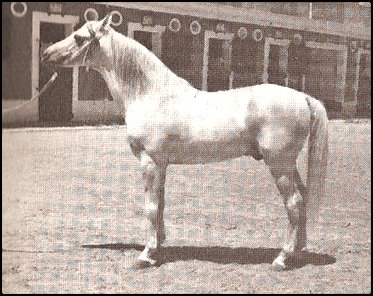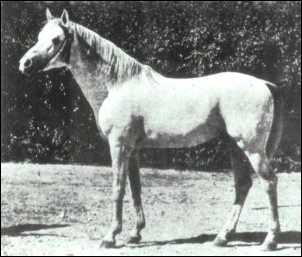 ~ Reference Sire ~
Barquillo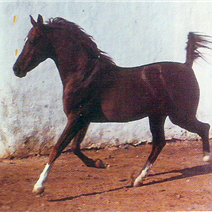 ~ Reference Sire ~
Sacudir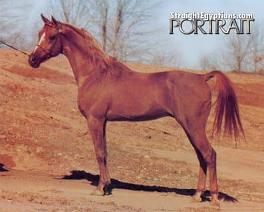 ~ Reference Sire ~
*Fakher El Din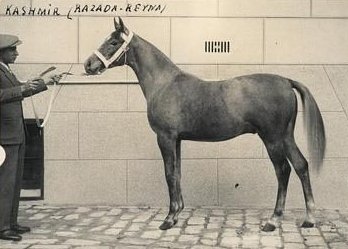 ~ Reference Sire ~
Kashmir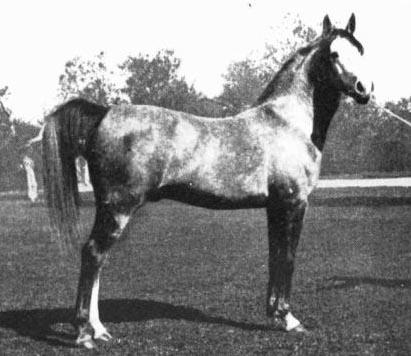 ~ Reference Sire ~
Gandhy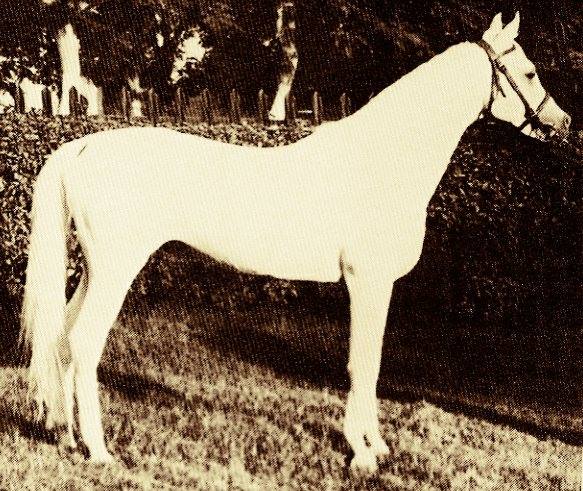 ~ Reference Sire ~
Nazeer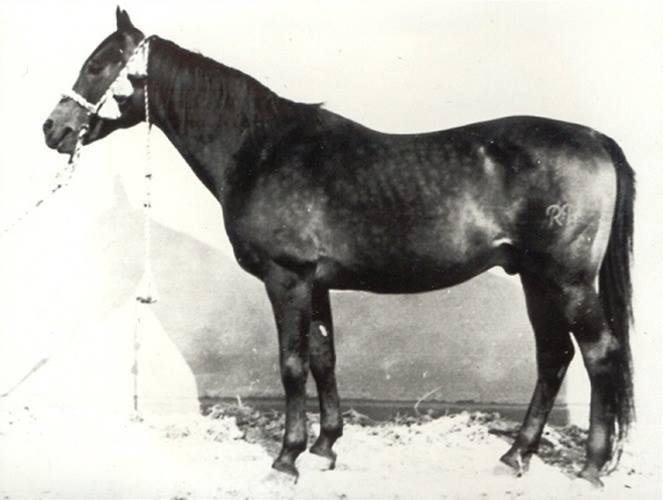 ~ Reference Sire ~
Wielki Szlem