Double Starz Ranch
Arabians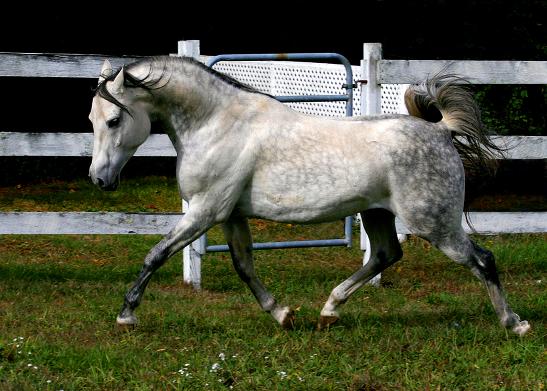 Getting back to the basics of the Arabian Horse
What made the Arabian originally so sought after? Stamina? Heart? Intelligence? Beauty? Loyalty? We specialize in athletic, beautifully correct Arabians, whom are also phenomenal family pets. At Double Starz we focus on *Bask++,*Naborr, Ferzon and Skowronek blood. Our goal is to bring to you the athlete of your dreams, and we feel these bloodlines are our best way to help you achieve these goals.


At most breeding farms/ranches, the stallions are the center of their operation. Showing and promoting the stallions, along with collecting the perfect mares to make them shine, are where most of their time, efforts, and money are spent. While we love our stallions and cherish their characteristics and contributions, here at our ranch, the mares are the center of the operation. They are the heart and soul of Double Starz Ranch. We hand picked the stallions to compliment our mares to let them and their foals shine. It took us many years, blood, sweat, and tears to acquire/breed the band of mares that we now have. Nothing less than the perfect stallion for these matriarchs will do.

A little about our mares...

The heart of our Arabian herd, and the center of my heart, is our beloved head mare Rroyalee. Her old Babson dam line and her close sire line to *Bask++ has made her invaluable to us, both as a broodmare, and as my companion. We live and breath for each other. She is also the dam to our junior stallion, Royale Sumernitz, and with him, she has given us a great sire for the rest of our herd to move forward with.

A maternal sister to our lead mare Rroyalee, is our mare Saudii Fadmar. Sharing the same old Babson dam line as her sister, her sire line to Fadjur and *Serafix gives us the cross we want in the ultimate athlete. She has a body that the men drool over, and she passes that on to her foals. And as independent as she is, she is still very loyal to her family.

The daughter of our head mare Rroyalee, is our young mare Nacacijin DSZ. This mare is outright magnificent. She is not only absolutely stunning, she is intelligent, kind, and very soft hearted. The cross that we used of her sire's *Naborr and Ferzon blood, to the *Bask++ and Babson blood of her dam, was just pure magic.

Our most highly Skowronek bred mare is Khlassic Jazz. She has that hard to find pedigree where Azraff, Ansata Ibn Halima++, and Negatraz are all on her papers. Close enough that they will be on her foals' papers too. This mare's greatest asset is her big, deep, black eyes on her exquisite head. Truly a treasured trait that she passes on to her foals.

The newest addition to our broodmare band is the very carefully bred Russian related mare Burtanna. Not only does she carry the beloved *Naborr blood, but the greats of Mussiah+, *Nariadni, *Muscat, Arax, Aswan, *Ansata Ibn Halima++, and so much more. She too is a highly Skowronek bred mare that will not only pass on great type, but an abundance of body and size.


All content and images on this website are copyrighted and sole property of the artist.
All rights reserved.
*** Conformation is NEVER altered on ANY photograph appearing on this site ***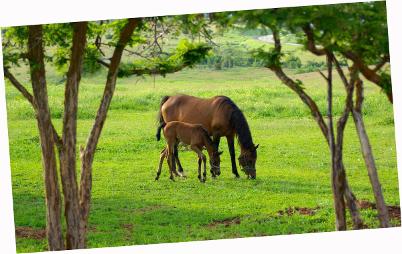 We are a little ranch located in Clearfield, Utah. We have been raising Arabians for over 20 years. Double Starz Ranch breeds quality 'doing' horses that derive from the reliable old bloodlines of the breathtaking and enchanting Arabian. All of our horses of riding age are put under saddle and evaluated for their trainability, athleticism, stamina, and how sane and solid they are under pressure. Only those that pass our evaluation are used as breeding animals.

Every year we have a select few foals that we offer for sale to the discriminating buyer
looking for that classical old world style look. Visit our Sales page often for a current sales list of great Double Starz stock as well as our clients offerings.


A little about our stallions...


Double Starz Ranch is home to the substantially big bodied, homozygous grey Arabian stallion, Allahs Sukkar Abiad. You just can't get this close to *Bask++ AND *Naborr in ONE pedigree anymore. He is the closest you can get to Kuhailan-Haifi in a sire line anywhere. This stallion adds substance and outstanding stamina, with extremely intelligent working minds to his foals.


Our junior Arabian stallion is the grey *El Shaklan and *Carmargue bred, Royale Sumernitz. His pedigree more than speaks for itself. He carries the Ibrahim sire line, only through a different son of Skowronek, Naziri. He will produce superb athletes, adding remarkable substance back into the amazing Arabian breed, along with outstanding beauty.


We welcome visitors to see our beautiful animals and to understand with your own eyes why these lines are so sought after for both work AND pleasure.
Please feel free to email us @:

michelle@doublestarzranch.com
or call us @:

801-436-7778 (business) United States
801-657-8860 (cell) United States