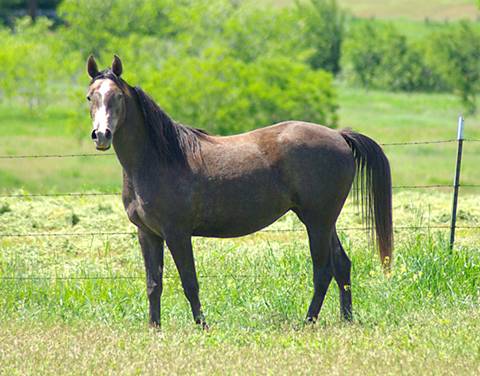 Kioraja (Saable by SX Saladin)

X
Debbani Al Hadiye (ASF Wizard by El Iat)

AHA 640212

15hh 2008 Grey Mare

8 1/2 inch cannons
78 inch heart girth

Base coat color Chestnut
Heterozygous Grey - Gg
Non Black - ee
Heterozygous Agouti - Aa

*Naborr, *Serafix, Indraff, Fadjur, SX Saladin, Ferzon, *Raffles, Gai-Adventure, *Fadl, *Turfa, Raktha, Skowronek bred


~
Saudi is a very smart, powerfully put together mare that is going to make an amazing mountain horse and cow horse for me. This mare has outstanding bone substance and muscling, along with a very strong loin. The first impression she leaves on everyone's minds when they meet her is that she is the most wonderfully built, athletic horse they've ever laid eyes on.

Saudi was bred with Endurance, Working Western, and mountain riding in mind, and I think I nailed my goal right on the nose. Her sire, the late Kioraja, had proven himself in the Endurance industry here in Utah as being able to put forth some fantastic half Arabian Endurance individuals. With great blood backing up her sire such as: Fadjur, *Serafix, SX Saladin, Bint Sahara, Garaff, Gavrelle, Gai-Adventure, *Naborr, and *Raffles, he was destined to produce athletes. Saudi is truly a rare commodity. Kioraja only sired 4 purebreds before his untimely passing in late 2009. She is the last of a great line sired by him.

Saudi also comes from some of the most carefully bred Babson horses to date. She shares the same dam as our mare Rroyalee. Debbani Al Hadiye is one of the very rare and carefully bred Blue Star, Al Khamsa, Asil bred mares. These horses are known for their very devoted mentality and extreme durability. It's even been said that Babson horses are born already trained. They are sought after Bedouin horses that derive from the original war horses of the Arabian desert. Some of these horses that are included in Saudi's pedigree are: *Fadl, *Turfa, *Nasr, and *Furtha Dhelall. With a pedigree like this, it's understandable that she has a remarkable work ethic and is such a dream to handle. You couldn't ask for better from a true desert horse.

Saudi has proven to be a very supple, sensitive and responsive riding horse. She is solid under saddle, very unwavering, with smooth effortless gaits and balance, and an un-matchable desire to please. As a broodmare, her first foal sired by Napayshni showed magnificent athleticism and Endurance ability at a very early age. I wanted to bring in more cow horse agility on her next foal, so I mated her with Comar Gai Rifraff. He is known for siring strong sane minds for intense cattle work, and this foal will certainly be able to handle the task. She produced a breathtaking filly with her parents' sweet personality and tons of power and agility. A home run for me! Saudi's filly by Allah Sukkar Abiad is another athlete dream come true for me. I just love her athleticism and her fearless personality. I look forward to producing many more athletes with this great mare.


*Serafix
SX Saladin
Cobah

Saable
Fadjur
Kashmiri
Marsaba
Kioraja
Gai-Adventure
Kiowan
Tailormade Bonanza
Kiorene
Garene
Charene
Chivari

Saudii Fadmar
Ibn Fadl
El Iat
Bint Turfara
ASF Wizard
Ibn Sirecho
Tabaari
Ibn Fadls Finale
Debbani Al Hadiye
Ibn Sirecho
Arrogaance
Ibn Fadls Finale
Maur Shamar
*Furtha Dhelall
DB Dhellalah
Surfah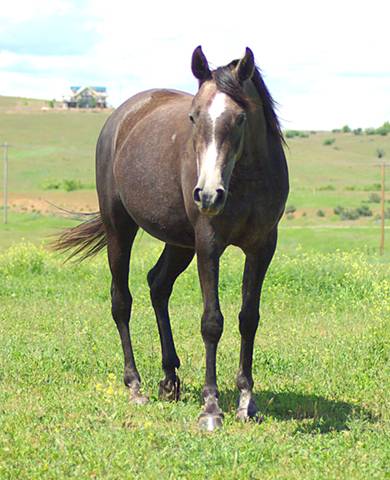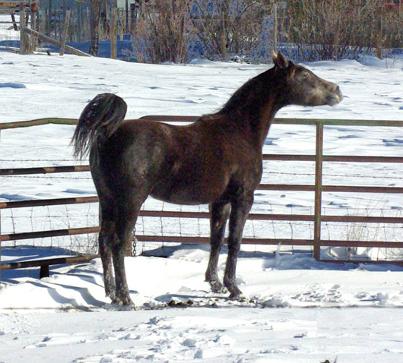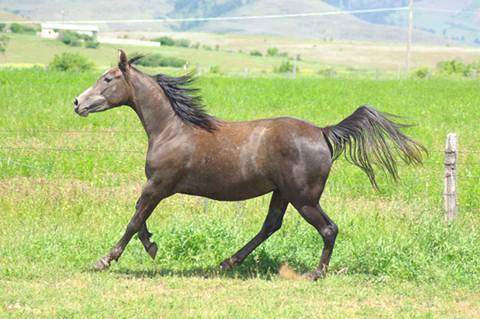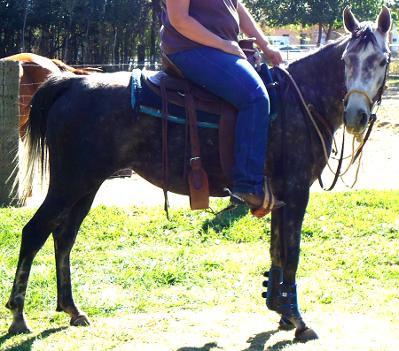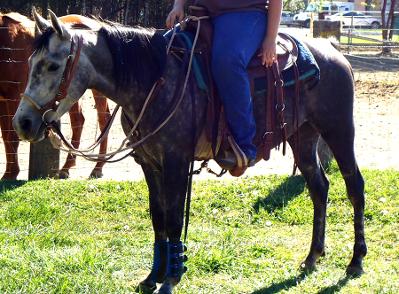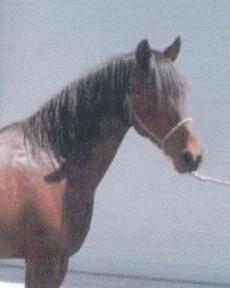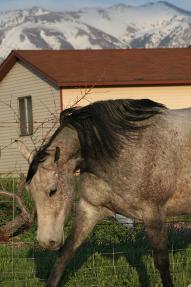 ~ Dam ~
Debbani Al Hadiye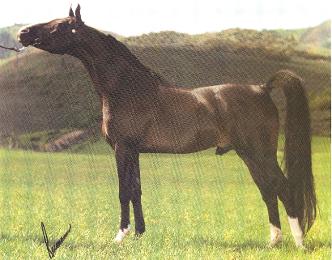 ~ Reference Sire ~
Saable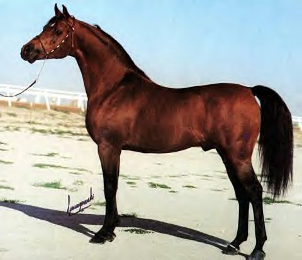 ~ Reference Sire ~
SX Saladin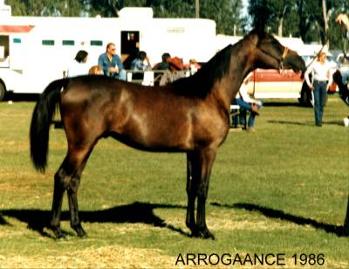 ~ Reference Sire ~
Arrogaance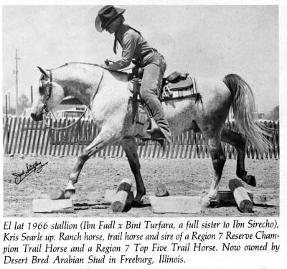 ~ Reference Sire ~
El Iat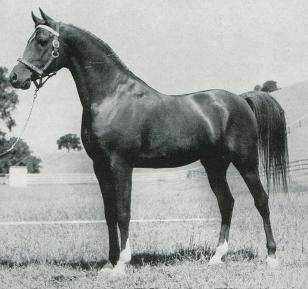 ~ Reference Sire ~
*Serafix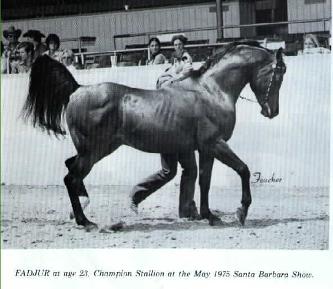 ~ Reference Sire ~
Fadjur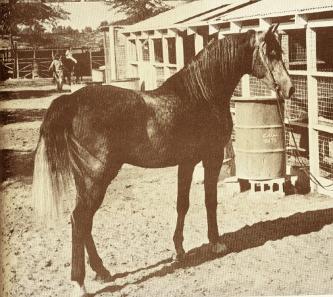 ~ Reference Sire ~
*Furtha Dhelall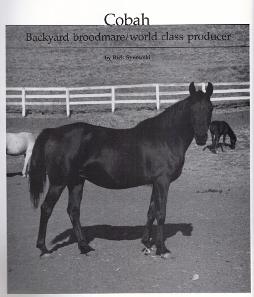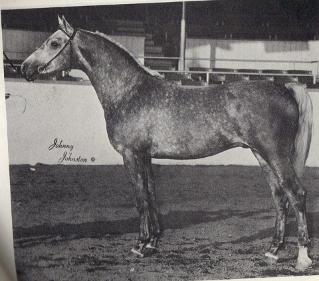 ~ Reference Sire ~
Gai-Adventure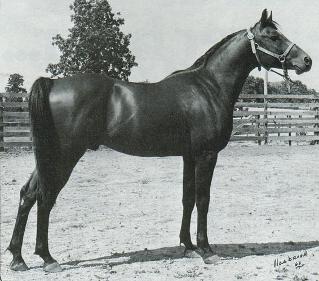 ~ Reference Sire ~
Garene