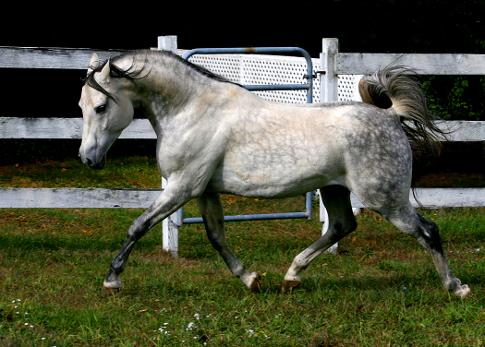 Amigo had a long journey from Massachusetts, arriving in Utah the Fall of 2014. In such a short time, he gave us some
outstanding foals, shared with very few people that were lucky enough to have witnessed and touched this great
beauty. He was such a kind and loving soul. His favorite pass-time, besides his mares, was to stand all day
gazing at his babies. When they came close enough, he would stand licking them and nuzzling them
until their mothers took them away. When visitors would come, Amigo would snuggle and lick
children and babies, amused by the giggles and shrieks of delight. How I was blessed with
such a wonderful stallion, I will never know.
I thank God every day that he put Amigo in my life and in my herd.


'Amigo'

DH Dallas (*Bask++)
X
AF Rennaisance (AF Remminicinnt)
AHA 621263
15.1hh 2005 Grey Arabian Stallion
Witraz
*Bask++
Balalajka
DH Dallas
*Naborr
Borrneyna
Kamferneyn
Allahs Sukkar Abiad
Remmington
AF Remminicinnt
HFS Cinnamon Bay
AF Rennaisance
Nagasaki
*Sirocco Sangria
Bukara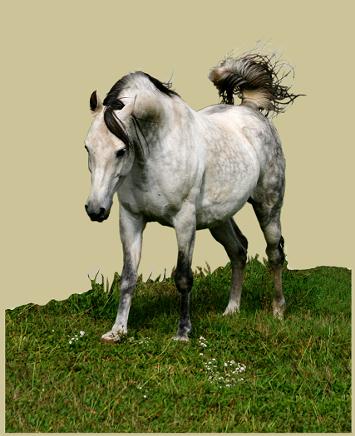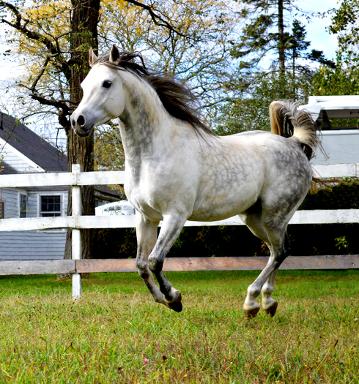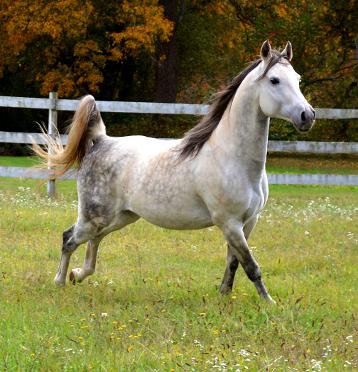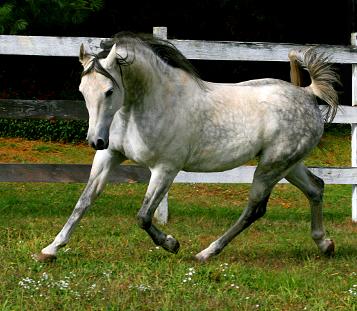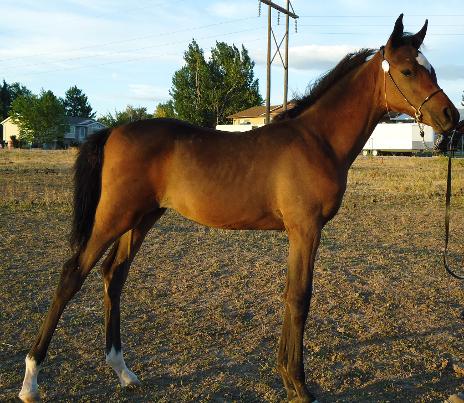 Dona graced us with her beauty and elegance for such a short time. She was such a bright,
happy, easy-going filly. She is free of pain now and happy in the beautiful
green fields of heaven. Rest in peace baby girl.
'Dona'

Abarakidabra (Al Baraki)
X
Rroyalee (Royale Bay)

AHA 651007
14.1hh 2010 Bay Arabian mare

Al Baraki, Thee Desperado, *Bask++, Dornaba++, Silver Drift, Abu Farwa, Skowronek, Image, *Fadl, *Turfa bred
Thee Desperado
Al Baraki
Alijamila
Abarakidabra
Hadzi-Kahaba
Coral Treasure
Aeon Dansara
Ddowanhowee
Crown Royale
Royale Bay
MHR Port Baja
Rroyalee
ASF Wizard
Debbani Al Hadiye
Maur Shamar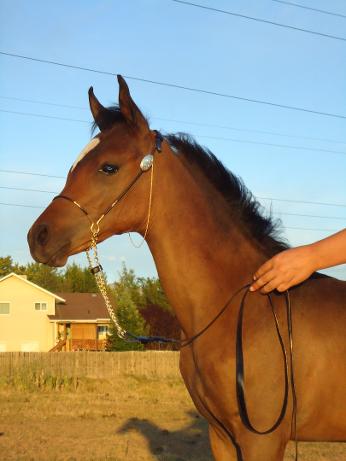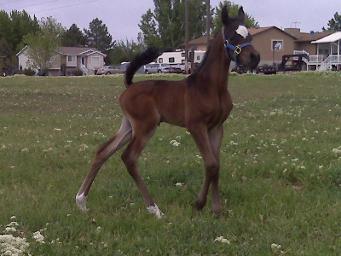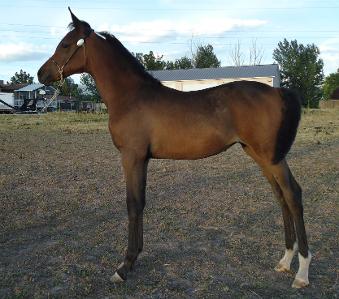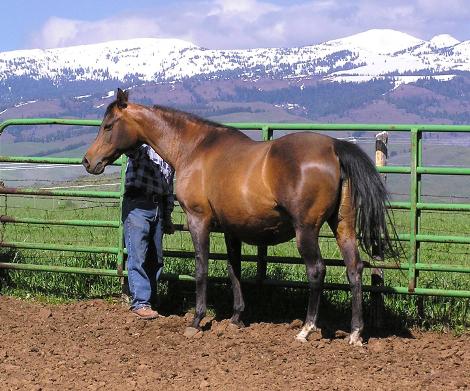 Grace left this world with six phenomenal foals to carry on her legacy.
We are so lucky to have retained her Pure Polish filly Grace of Ganges to carry on her heritage.
Grace was a fantastic broodmare and a sweet loving companion.
We will miss her voice and her sweet nickers.

'Grace'

Northerlei (*Aladdinn)
X
Festivity VF (*Bandos PASB)

AHA 503072
15.1hh 1993 Bay Arabian mare
Pure Polish
*Aladdinn, *Bandos PASB, *Bask++ bred
FOALS

:Muscats Last Love 1997 Bay Mare by *Muscat
BB Etesian 2000 Bay Gelding by Eternety+
BB Tequila Sunrise 2003 Bay Mare by Psymadre
Omen Of Marwan 2006 Bay Mare by Marwan Al Shaqab
Grace Of Ganges 2010 Bay Mare by Zegas+/
Grace Of Parada 2011 Grey Mare by Comar Gai Rifraff

Nureddin
*Aladdinn
Lalage
Northerlei
El Mudir
Westerlei+
Wizteria
Grace Kellie
Negatiw
*Bandos PASB
Bandola
Festivity VF
*Bask
NDL Fantasy
Fantazja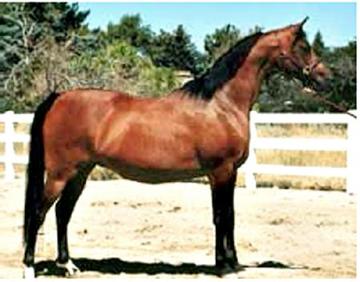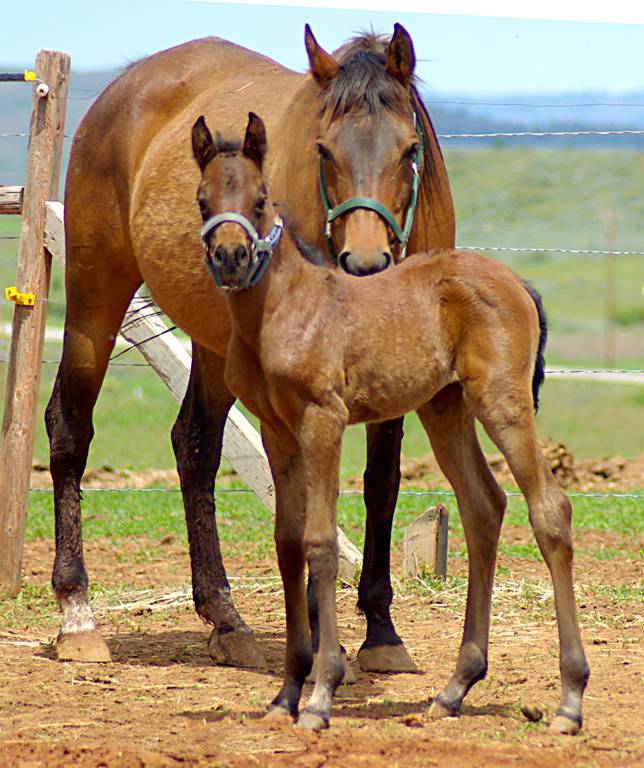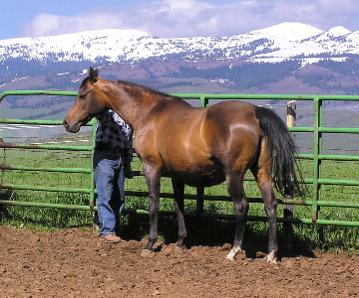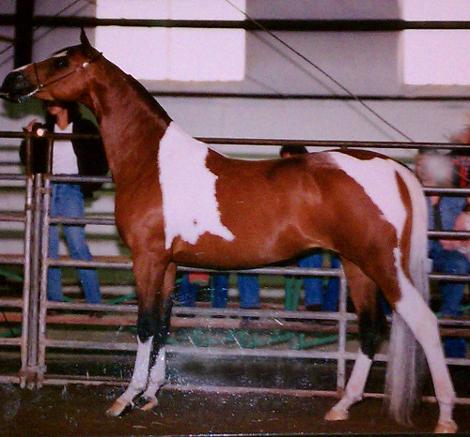 This lovely mare has left a very lasting impression on many hearts.
She was a fabulous show mare, wonderful mother, and a sweet sweet companion.
Dream was only here a short time at Double Starz, but we loved her so much.
She will be greatly missed.

'Dream'


Colemans Painted Knight (Admiral Columbia)
X
DR Bravi Anna (Beraiah)

HAHR 1A318377
NSHR 010901-94-NSA
PtHA 80066
15hh 1994 Bay Tobiano mare
*Barich De Washoe, Comar Bay Beau+++, Azraff, *Raffles, Stonewall King (SB), Chief of Longview (SB) bred

Due April 11, 2014 to Napayshni


Show Record:
2001 CAHC Fall Show HA/AA Breeding Mare Reserve Champion
2001 Youth National Champion HA/AA JO 17 & Under
2001 Region 8 Summertime Celebration HA/AA AO 1st Place & HA/AA AO Champion
2000 Region 7 Autumn Classic HA/AA Champion
2000 Canadian National HA/AA Breeding Mare AAO Championship Top 10
2000 Region 6 Championship HA/AA Breeding Mare AO Reserve Champion
2000 Region 7 Championship HA/AA Breeding Mare Champion & HA/AA Breeding Mare AO Championship Champion
2000 Region 8 Championship HA/AA Breeding Mare AO Reserve Champion
2000 Utah Valley HA/AA Breeding Mare Champion
2000 Deseret I HA/AA Breeding Mare Champion
1999 Deseret I HA/AA Hunter Pl Championship 2nd Place & HA/AA Hunter Pl Jr Horse Championship 2nd Place

FOALS

:Black & White Tobiano
RKJ Barrettah 2006 Chestnut Tobiano Colt
by RKJSatnitespecial
(Expected Foal) 2014 by Napayshni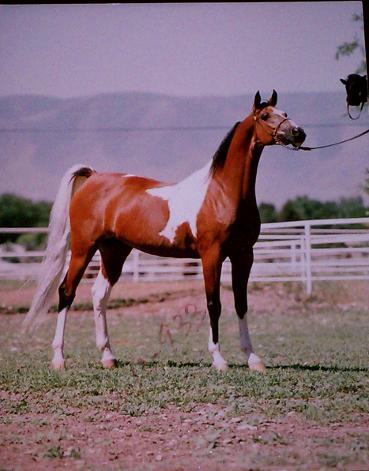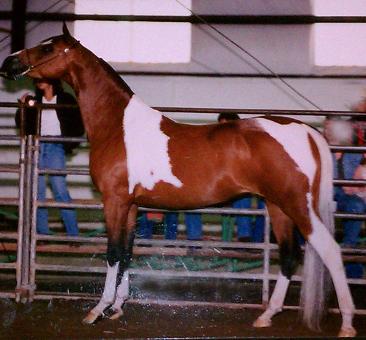 All Hail Columbia (SB)
Admiral Columbia (SB)
Kansas City Countess (SB)
Colemans Painted Knight (SB)
Paint The Night (SB)
Colemans Love Letter (SB)
Colemans Lakeside Princess
(SB)
CW Painted Dream
*Barich De Washoe
Beraiah
Beaus Belle
DR Bravi Anna
DR John
DR Dahlingaznetta
Hello Dahling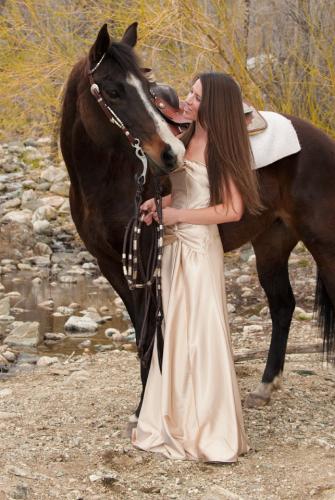 Our beloved mare had a very unfortunate accident the winter of 2012 breaking her leg
and she had to be put down. She brought great love and happiness to a young girl for
her first horse. There is an enormous void in our lives and in our hearts without
you here "Amira". We love you and miss you dearly. Run to your heart's
content in the fields of green in that Great Blue Yonder, Big Momma Mare.

'Amira'

Shabyz (Conspire)
X
Annie (QH/Thoroughbred)

HAHR *1A358969
15.1hh 2000 Bay Mare

*Bask++, *Eter, Abu Farwa, Skowronek bred
Show Record:
2005 Las Vegas Region 7 HA/AA Western Pleasure AO Championship Reserve Champion
2005 Las Vegas Region 7 HA/AA Hunter Pleasure AO Championship 6TH
2006 Deseret II Region 8 Hunter Pleasure Championship 6TH


FOALS:
Dashyzz 2007 Bay Gelding by Kalif Gai Muscatel
DSZ Maximus 2011 Grey Gelding by Muscastar Son
Conflict
Conspire
Saracen Sikhada
Shabyz
Silver Maximo
Sibs Imolifa
Galmar Califa
Royal Inspiration








Annie (QH/Thoroughbred)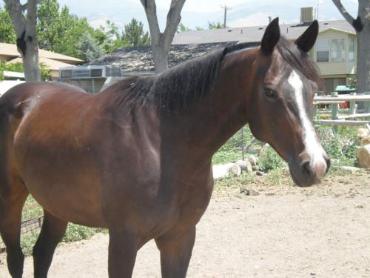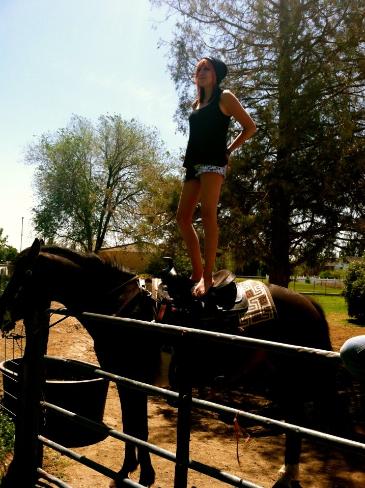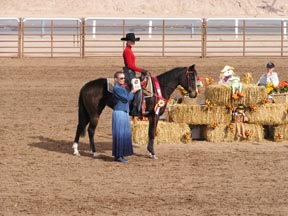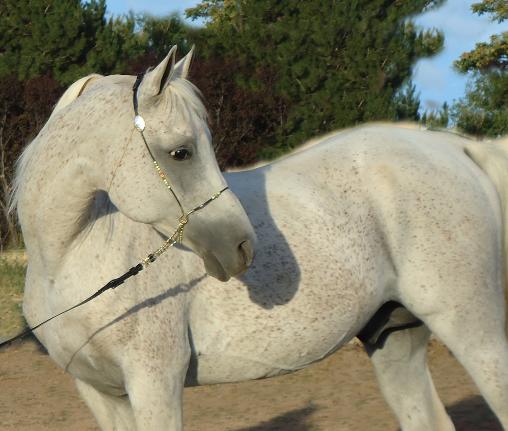 Muscastar Son fought a valiant battle with cancer, laid to rest at the age of 25.
He gave us some of the most beautiful foals in both mind and body, that we've
ever bred here at Double Starz. He made a great impact in the endurance
world with the phenomenal endurance horses that he sired, along with
touching so many others lives with the foals he blessed this world with.
Rest in Peace now, you great gentle soul. You will never be forgotten.

'Sonny'

Muscastar (*Muscat)
X
Zos Kaborrette (Kaborr+++)

AHA 383209

15.1hh 1987 Grey Stallion


SHN Payback & International Arabians In Sport
Muscastar Son sired several Tevis Cup competitors, known to be the toughest and harshest race in the world racing 100 miles in one day through rough terrain. Muscaczar (AERC#: H39221) completed the Tevis Cup in 2007. Musca Tiger Jack (AERC#: H35955) also completed the Tevis Cup in 2009 and again in 2011. Muscarose (AERC#: H38459) placed 1st in every race in 2010 but one where she placed 2nd. SH Pistol Pete (AERC#: H36577) is also a very accomplished endurance gelding with his racing career still building today. Muscastar Son has also sired some accomplished halter horses such as: Khyas BR Dream & VQ Takkara Dawn.
Muscastar Son's daughter Nattalena has foaled some fabulous champion Reiners. Her filly Sage Hill Honey Bunny was champion Reining horse in the Half Arab 55th Annual Scottsdale Show in 2010, champion Reining horse at the Autumn Classic Arab show in 2009, AHAA Fall Festival champion Reining horse 2009, Region 3 Championship reserve champion Reining horse 2009, Treasure Valley Classic Regions 3 & 4 Champion Reining horse 2009 and Treasure Valley Classic Qualifier Champ 2008 & 2007. Nattalena's colt Lil Stopper, was Region 3 Championship Reining champion in 2008 and Treasure Valley Classic Reining Champ 2008. He was also 2009 US National Championship Half Arab Reining Horse Futurity Top 10 in 2009. Region 5 Championship 2010 Reining Horse Champion.
Salon
*Muscat
Malpia
Muscastar
Ga'zi
Miss Century
Wahida
Muscastar Son
*Naborr
Kaborr+++
Bint Kholameh
Zos Kaborrette
Gai-Adventure
Zo
Zonna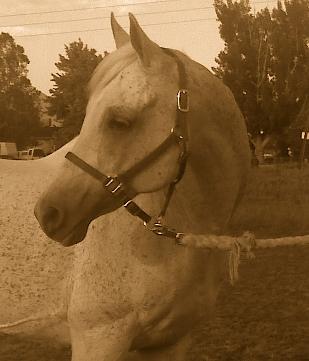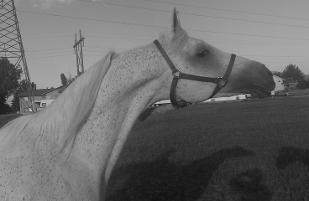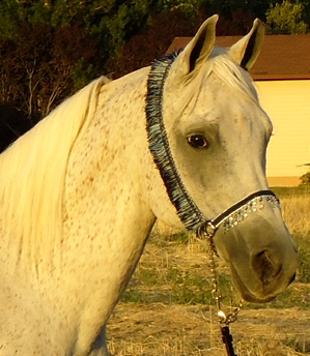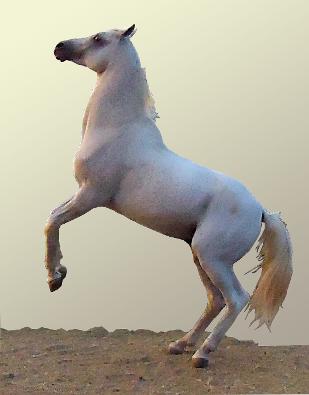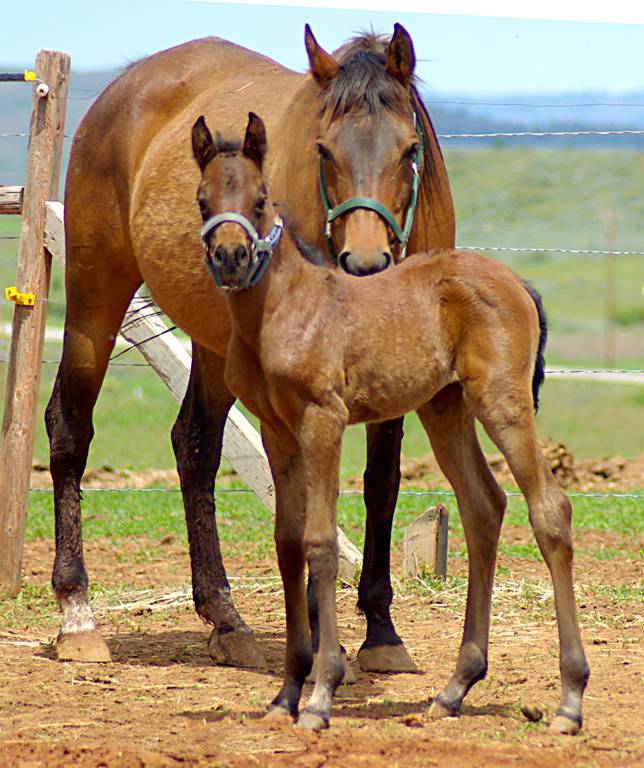 Beautiful and breathtaking Rikki left this world much too soon.
Her perfection is what every breeder strives for!
May you live on in our hearts and minds forever sweet Rikki.
'Rikki'

Comar Gai Rifraff (LA Shaman)
X
Grace Kellie (Northerlei)

AHA
2011 Bay Arabian mare
CA & SCID N/N clear
*Aladdinn, *Bandos PASB, *Bask++, Gai Parada+++/, Ferzon, Forta bred
Gai Parada+++/
LA Shaman
Arifa Beau Azja
Comar Gai Rifraff
Arrogaance
Maur Kemaal
Maur Sheba
Grace Of Parada
*Aladdinn
Northerlei
Westerlei+
Grace Kellie
*Bandos PASB
Festivity VF
NDL Fantasy