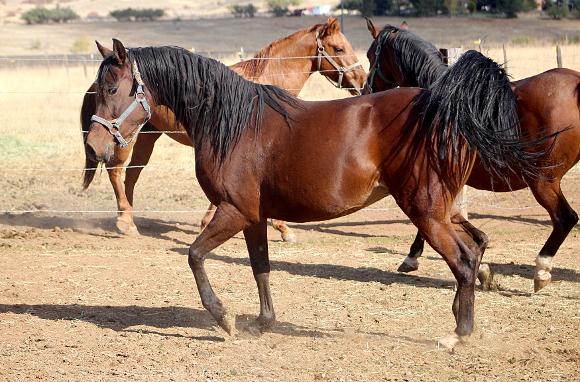 Napayshni (Muscastar Son by Muscastar)
X
Rroyalee (Royale Bay by Crown Royale)

AHA 665969

15hh 2013 Bay Filly

7 1/2 inch cannons
69 1/2 inch heart girth

Heterozygous Black - Ee
Heterozygous Agouti - Aa

*Muscat, *Naborr, *Bask++, *Elkin++, Ferzon, Kaborr+++, *Dornaba++, *Silver Drift, Gavrelle, Bint Sahara, Fersara, *Raffles, *Fadl, *Turfa, Skowronek, Mahroussa bred


Sire line: Ibrahim
Dam line: Al Hamdaniah

Sold to Valle de Caballos LLC, Idaho

~
Nacacijin DSZ means Faithful & Loyal, the very thing that I find so entrancing in my Arabians here at Double Starz. From the time this mare was born, she has been devoted and loyal to me. I retained 'Ginger' for my breeding program and as a future riding mount. As the first foal of the stallion Napayshni, she is virtually flawless. She is elegant and feminine, with amazing power and stamina. Ginger will produce some very desirable contenders for the Endurance world.

Ginger's dam is my outstanding producing lead mare, Rroyalee. Rroyalee has the great combination of her *Bask++ bred sire Royale Bay with her Babson bred *Fadl and Mahroussa dam Debbani Al Hadiye, giving me an excellent minded individual to work with along with the athletic ability to do anything her rider wants. I bred Rroyalee to the stallion Napayshni to get an even more intense Endurance competitor and producer, and exceeded my goals by leaps and bounds.

Ginger spends her days racing through the pasture, each lap faster than the last. And all while looking as flashy and as elegant as can be. Ginger is extremely affectionate, aims to please anyone around her, and has an abundance of type. She has an amazing hind quarter, strong solid correct legs with those short cannons that I strive for, a magnificent shoulder allowing her a tremendous reach, and a deep chest & heart girth to house incredible lungs & heart. She is everything that I breed for.

I specifically retained Ginger to cross with Allahs Sukkar Abiad, but for her first foal I chose to breed her to Comar Gai Rifraff for an outstanding athletic beauty. Her first foal, the filly Rifraffs Royale Gin, was perfect, breathtaking and athletic just as I had thought she would be. She became a corner stone in a breeding program for a good friend of mine, and has produced exceptionally well. When I bred Ginger with Allahs Sukkar Abiad, she produced exactly how I had predicted. The colt, Sukkars Royale Cinn, is the sweetest most beautiful boy, so absolutely correct. He has become the main stallion in a breeding program for a wonderful gentleman and his grandchildren. Ginger's next foal was a great big gorgeous colt with a ton of chrome, Sumernitz R Royale, sired by Royale Sumernitz. He has gone on to be a little cowgirl's ever faithful Rope horse. With the untimely passing of Allahs Sukkar Abiad, I took a step back with Ginger and let her go on a breeding lease for a couple of years, giving me some time to regroup and think out her breeding future. I'm very pleased with Ginger as a producer, and expect every foal from her to be stellar, whether it be for me, or for anyone else she produces for.

For Ginger's next couple of foals, she has been leased to the exciting breeders of Valle de Caballos, LLC. Her next two breedings will be to the exceptional Spanish stallion, *Sidi-Brahim.
A more mobile friendly link to allbreedpedigree to view her pedigree - Nacacijin DSZ


Muscastar
Muscastar Son
Zos Kaborrette
Napayshni
SA Solid Gold
SA Glitz
Gamunet

Nacacijin DSZ

Crown Royale
Royale Bay
MHR Port Baja
Rroyalee
ASF Wizard
Debbani Al Hadiye
Maur Shamar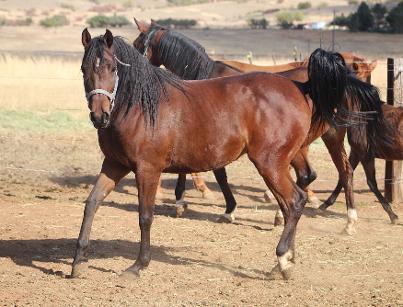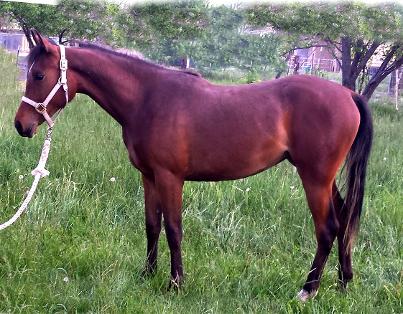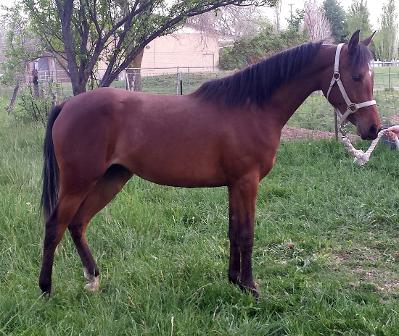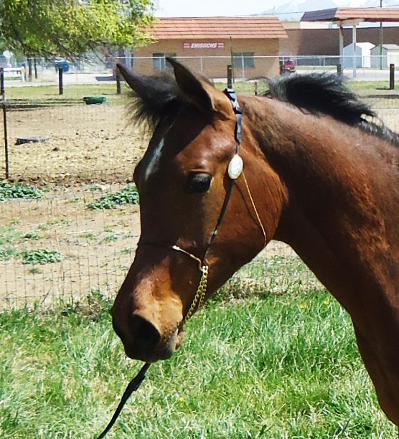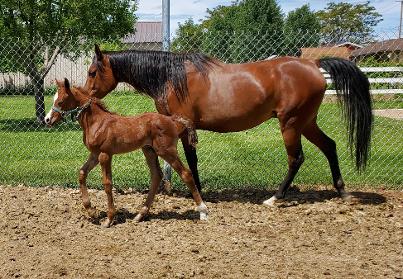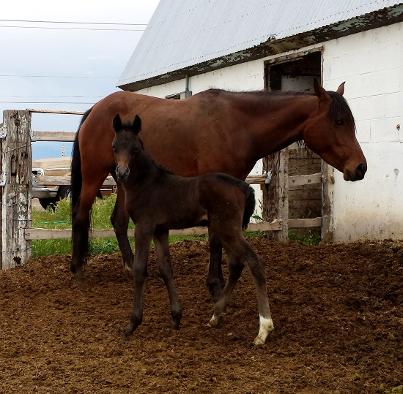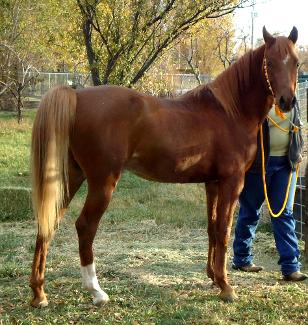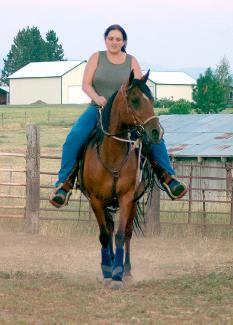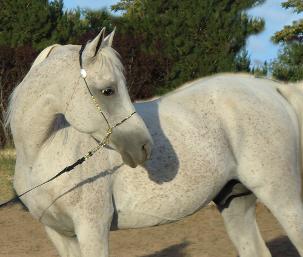 ~ Reference Sire ~
Muscastar Son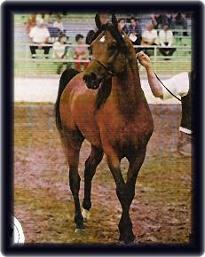 ~ Reference Sire ~
Royale Bay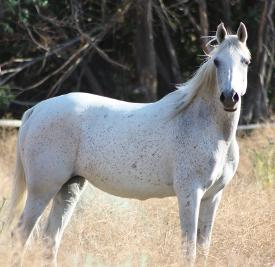 ~ Reference Dam ~
SA Glitz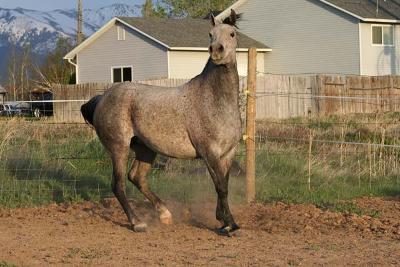 ~ Reference Dam ~
Debbani Al Hadiye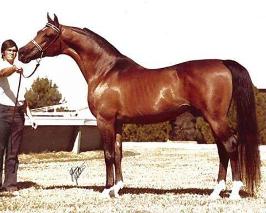 ~ Reference Sire ~
*Bask++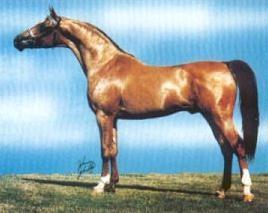 ~ Reference Sire ~
Crown Royale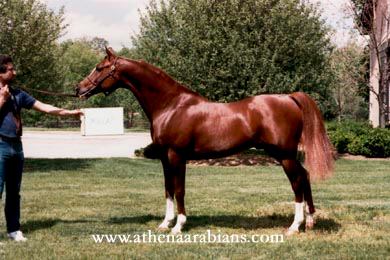 ~ Reference Sire ~
*Muscat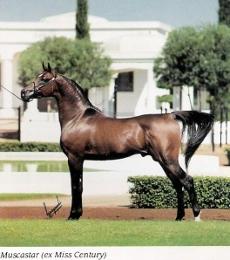 ~ Reference Sire ~
Muscastar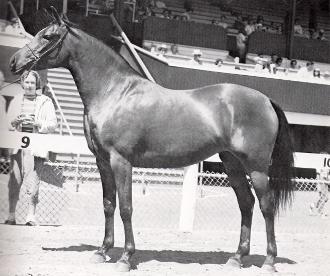 ~ Reference Dam ~
Miss Century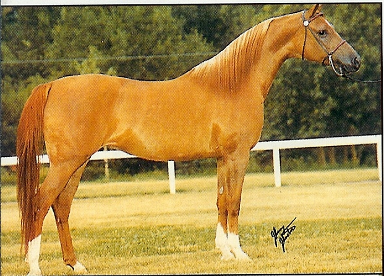 ~ Reference Dam ~
Jewel Drift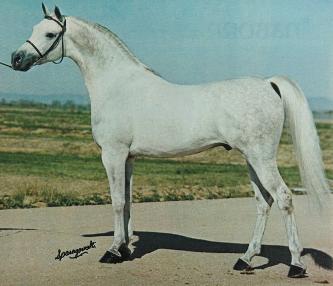 ~ Reference Sire ~
Kaborr+++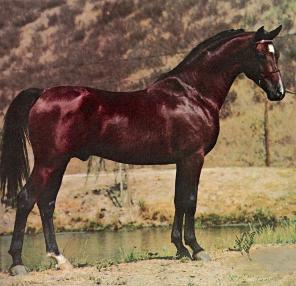 ~ Reference Sire ~
Port Bask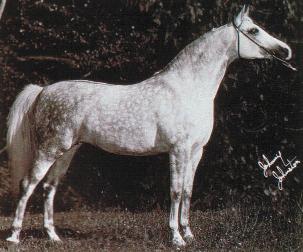 ~ Reference Dam ~
Dornaba++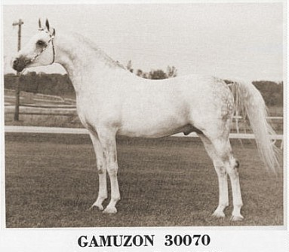 ~ Reference Sire ~
Gamuzon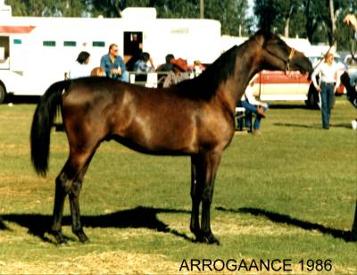 ~ Reference Sire ~
Arrogaance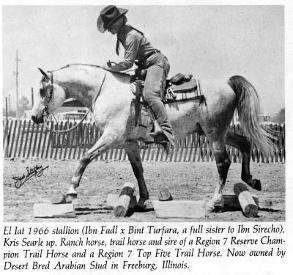 ~ Reference Sire ~
El Iat